Polishing our Profiles
Quick weather report: it is raining cats and dogs in San Francisco today, and in other news we have launched an upgraded design of our Bleacher Report writer profiles. Head over to your profile to check it out.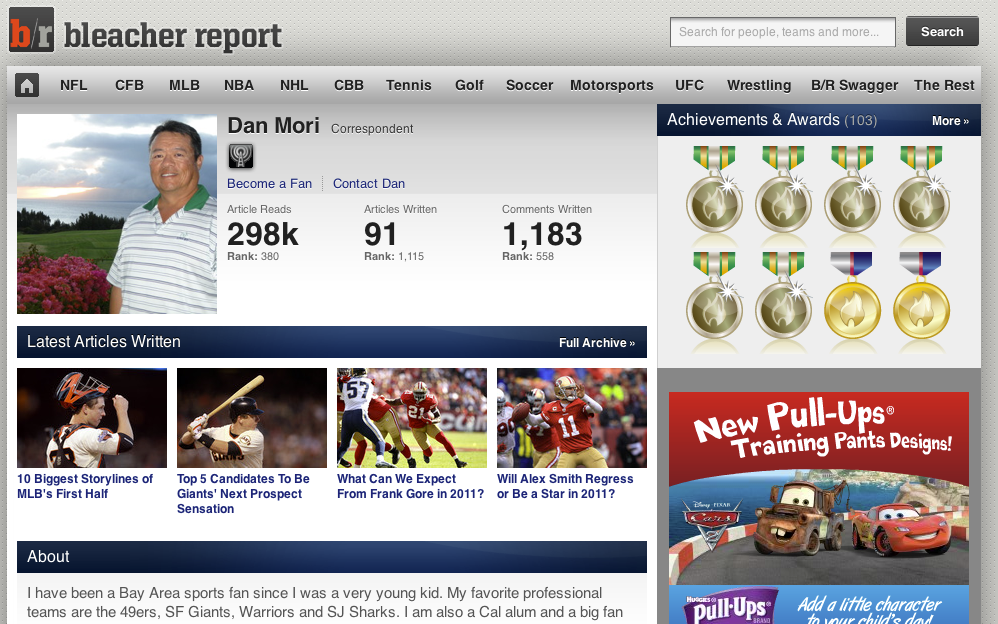 This new design ties the profile page more closely in with the rest of our site, and gives space to introduce new capabilities to this page (which we'll be doing in the next few weeks– stay tuned).
As always, let us know what you think.