Gearing Up for football: A B/R redesign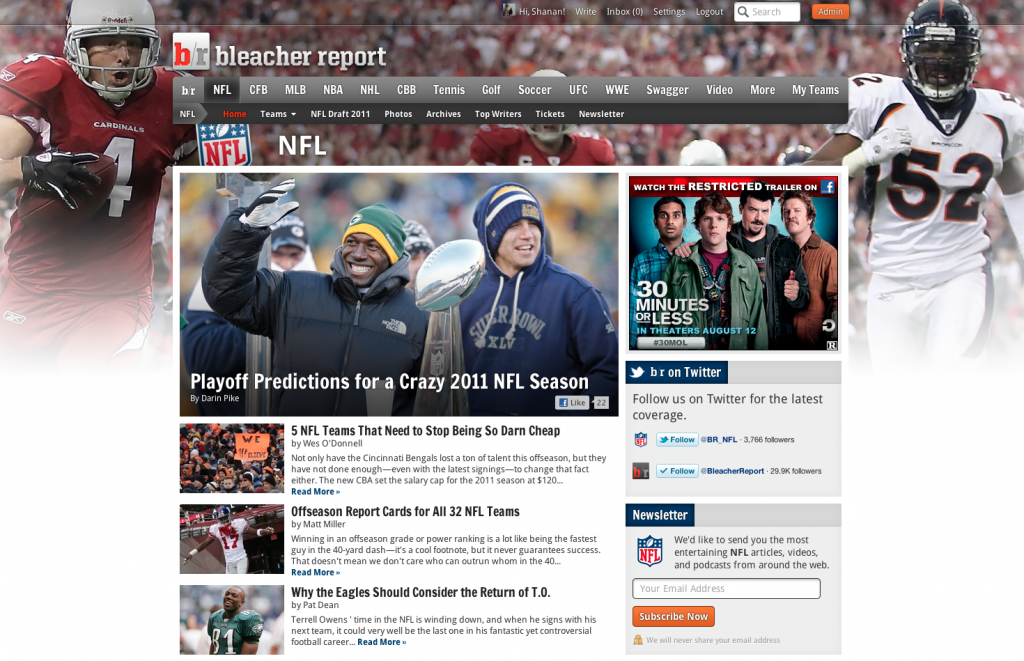 Around Bleacher Report HQ, a lot of meetings end with us agreeing that "it needs to be done by football season." Football season looms large in our imaginations, sort of like Christmas looms in the minds of 5-year-olds.
Today, we're launching the first of a few of these football season-oriented projects, a redesign to the look and feel of Bleacher Report. It's subtle, but we think the site looks more contemporary and easier to read and browse. And we think it does a better job expressing some of the personality and fun of Bleacher Report. Give it a look around and let us know what you think.
Things to look out for:
A cleaner design, with sharper fonts.
For fans that have personalized their Bleacher Report experience, we moved "my b/r" to the main navigation and changed its name to "my teams."
We worked to make the site easier to navigate for folks on tablets. There's more to come on this, so stay tuned.
There's a lot more that we're working on, so look to see more improvements to the site in the next few weeks as we move toward football kickoff.