B/R Internship success story: Matt Faulconer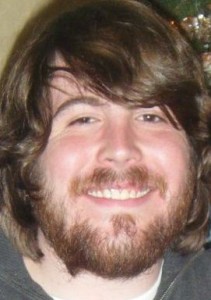 The Bleacher Report Internship is the best thing that's ever happened to me professionally. There's no question I wouldn't be where I am in life today without the B/R Internship.
I started writing for Bleacher Report in December 2010, just six months after graduating college. I was then offered a position with the B/R Internship and began in January 2011. When I joined, I knew nothing about search engine optimization and didn't have any idea of how to write a strong headline.
Not only was I able to learn how to properly craft my headlines, but I also improved my writing style drastically while I was a member of the internship. I improved my grammar and figured out the best way to form paragraphs for the online reader.
After graduating from the B/R Internship, I quit my day job and accepted a position working under Nathaniel Uy with Bleacher Report's Event Team. I wrote about Tier 2 and 3 sports, covering everything from the FINA Aquatics World Championships to Nathan's Hot Dog Eating Contest.
I continued to write with B/R on a full-time basis until November, when I was offered a position with Bleacher Report's video team. I served as B/R's Audience Development Coordinator for five months, helping to promote our YouTube channel and all of our spotlight videos. Since then, I have joined B/R's Analytics team and serve as a Content Analyst, helping to prepare content plans for the entire company.
The internship gives you the chance to be noticed by people in high places within the Bleacher Report community, and you'll have the opportunity to have your work featured on the B/R homepage and on affiliate sites, and you may even get the opportunity to find a full-time job with the company. If you're given the chance to participate in the internship, don't pass it up. It's a once in a lifetime opportunity!
* * *
Follow Matt on Twitter @mattfaulconer10 and check out his B/R Profile.