Featured Columnist of the Month: Red Shannon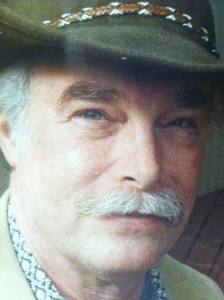 For almost four years now, Red Shannon has taken Bleacher Report's track and field coverage and, ahem, "run" with it.
Shannon, Bleacher Report's Featured Columnist of the Month for May, has carved out his own niche in the track community for a sport that traditionally only captivates your everyday sports fan once every four years.
Sure, spending most of his life in southern Oregon, Shannon also pulls for the University of Oregon's football team and the Portland Trail Blazers, but it's always been track that has kept his sporting attention over the years.
"I grew up competing in track and was pretty good at it," said Shannon, who drives a wholesale food truck full-time during the week. "I've always been a general sports fan, but track has always been where my heart is.
"I realize that it's a niche sport. This being an Olympic year, there's plenty to write about and I'm doing my best to represent the track and field community in a positive light."
Shannon is quick to point out to the casual observer, though, that even though the Olympics are the proverbial Super Bowl in the track community, there's plenty of non-Olympics competition to keep a diehard track fan happy. The immense popularity of track and field in the Southern Hemisphere—especially Australia and New Zealand—and Asia have turned track into a year-round affair for Shannon.
 It also helps that Oregon has historically been a hotbed for track action, both with the Olympic trials being held in nearby Eugene and the University of Oregon's track team as a perennial contender on the national stage.
His insight on the sport hasn't been lost on Bleacher Report's Olympics Editor, Scott Campbell, either.
"Red's passion for track and field is virtually unmatched," Campbell said. "Although the sport flies largely under the radar in non-Olympic years, Red has steadfastly provided spot-on analysis on Bleacher Report over the long haul.
"The B/R community is in for a real treat this summer as Red's intricate knowledge will take center stage in our Olympics coverage as he brings readers the pulse of the track world."
When Shannon isn't writing or engaging with other track writers and readers on Bleacher Report, he spends his time on his small farm with his wife and enough animals to consider it a second full-time job. They've got miniature ponies and miniature donkeys, and his wife raises a large breed of poodles.
"They're all my buddies," Shannon said. "We've all seen the world up here together."
* * *
Check out Shannon's Bleacher Report profile and his published work here and follow him on Twitter @rojosports. 
Sean Swaby is Bleacher Report's Featured Columnist Coordinator.