Success Story: Ally Williams, B/R intern to MLB.com gig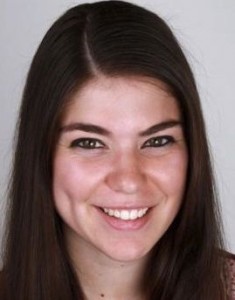 Writing regularly is the only way you'll improve. The Bleacher Report Sportswriting Internship provided me the chance to do just that, as well as an opportunity to receive constructive criticism for every piece of work I published. My writing improved tremendously, and I gained many new contacts in the world of sports media.
Pre-internship, the majority of my writing experience was for broadcast media. Once I graduated from San Francisco State University with my B.A. in Broadcast and Electronic Communication Arts, I joined Bleacher Report's Summer 2011 writing internship. I improved my writing for online journalism through several weekly assignments and learned to use keywords in headlines and create intriguing leads. The on-call day was a great way to learn to write on a deadline and chat with other interns, and the constant feedback was a huge help each week.
One of my most treasured memories will always be the opportunity to interview the late freestyle skier Sarah Burke about her life, accomplishments and nomination as Best Action Sport Female Athlete at the 2011 ESPYs. I can thank B/R for my first official interview with a professional athlete, and I could not be happier to say it was with Sarah Burke.
All these experiences combined to give me a wonderful portfolio exemplifying my writing skills over multiple sports and events. After my time as a writing intern, I was named an MLB Featured Columnist and became a video intern. I worked with the video production team, researching stats and setting up video shoots while writing, submitting video reports and continuing to expand my résumé and portfolio.
Both of these were a huge help when I applied to the 2012 MLB FanCave at the beginning of this year. I was able to display my writing skills through eight months of articles and slideshows. I was selected as a National Finalist, and while I was not named a Cave Dweller this season, I did receive a position with MLB.com as a Real-Time Correspondent for the San Francisco Giants.
I now interview fans and take photos and videos during each Giants game at AT&T Park, and I keep running into B/R Internship Managing Editor Andrew Brining in the press box.
I love what I do, and I don't see any of this happening without my internship with Bleacher Report. The internship helped me build my skills and résumé and kick-started my career out of college. It's important to work hard, ask for help and keep in contact with your editors, internship coordinators and other writers.
Everything comes together to create a memorable, productive, incredible experience.
* * *
Follow Ally on Twitter @itsallyduhh and check out her B/R profile.