Success story: Taking a risk and going the extra mile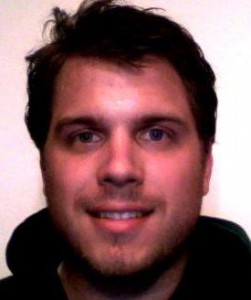 Whenever someone asks me how I can make a living as a sportswriter without having gone to school for writing or journalism, I always give the same answer: "Well, I became an intern for Bleacher Report."
I consider myself to be one of the lucky ones. I get to make a profession out of something I love, which is writing and talking about sports and helping others become better at those two things.  I wouldn't be able to say that if it weren't for this site, and I definitely wouldn't be able to say it if it weren't for the B/R Sportswriting Internship.
About a year and a half ago I signed up for the internship with the hopes of making sportswriting my full-time career. I was tired of dead-end jobs and the overall lack of excitement I had in my future.
I decided to quit everything and dedicate myself to the internship process, which was a risky move at the time. I've come to learn that in many cases, accomplishing dreams requires risk and a great amount of boldness.
I did all my assignments and turned them all in on time—I would email even if they would be just a few minutes late—plus more. I communicated with the staff regularly, and I treated it as the most important gig of my life, because it was.
During on-call days we generally do about two to three assignments, but I did four to five. Anything I could do to stand out and work harder, I did, even if it cost me my personal life, sleep and sanity.
I believe that's what it takes to be great at anything.
I was able to find favor with the staff and become part of a paid group of interns for a few months with the chance to move on to another contract, which I worked just as hard for and achieved. From there, I've worked in just about every department of the company.
I've been an NFL featured columnist. I do on-call writing for our trends and traffic/breaking news team, writing about anything from the NFL to the X-Games to the Puppy Bowl (yes it's real). I've worked with lead writer Matt Miller on his BR1000 feature, and we have a football podcast.  I've been to the San Francisco offices and the Writer Meet-up in Chicago. I've done video work, editing, content generation and more.
What I may be most proud of though is my role with the very same internship I started my career in. Along with my many other responsibilities, I am the internship's Community Manager.
I have the distinct privilege of working with writers who remind me a lot of myself when I started. I help teach them the ropes of being an online writer, and I help them get to know the company.
Most importantly, I like to think that I help them see that there really is hope. Their dreams are possible, and if they dedicate themselves 100 percent to Bleacher Report and our process, they can go as far as their will power and work ethic will take them.
It worked for me.
This is my life 100 percent, all the time. I've invested in B/R and it's invested in me. It was the most worthwhile investment and risk that I've made in my life, and I'll continue working hard to continue moving forward.
Living the dream takes a lot more work than we give it credit for, but either way—I'm living it.
* * *
Follow Andrew Kulha on Twitter @AKonSports and check out his B/R profile.