How a childhood love of the sports page led to Bleacher Report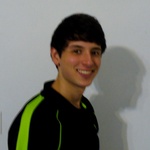 For the Love of the Page is a series in which Bleacher Report Sportswriting Interns talk about why they write.
Growing up, I was always drawn to sports. I played everything from basketball to roller hockey, and in my free time, I always loved watching them.
I started off as a Dallas Stars fan, but from there, I became a passionate supporter of all of the local Dallas teams.
The only problem was, until seventh or eighth grade, my house was without cable and, at the time, the internet was a bit of a foreign commodity to my family.
So in order to keep up with my teams, I would read the sports section of The Dallas Morning News every day after my dad was done with the paper.
The writing in the paper was my window into my favorite teams. It told me the scores from the day before, gave me the scoop into the everyday workings of the team and really made me feel like an informed fan.
Writers such as Kevin Sherrington, Mike Heika and Tim Cowlishaw became the people I looked up to, and eventually I decided that sports journalism was what I wanted to do in life.
I had always liked to write, so it seemed like it was the perfect choice. However, it wasn't until I got to college that I realized just what it would take to become a journalist.
When I arrived at the University of Texas and went to try out for the Daily Texan, I thought I was a pretty good writer. But as my first editor showed me, in the kindest way possible, I had a long way to go.
My grammar was poor, I didn't know how a basic news story was structured—hell, I didn't even know how to properly place a quote.
But after four semesters of hard work and much-needed constructive criticism, I improved.
Now, in the fall, I will most likely be covering football. Yep! Texas football, one of the most storied and prestigious programs in the country.
But I can't credit the Texan for all of my improvement; I've learned a ton from Bleacher Report as well.
Last semester I took part in the site's Copy Editing Internship, and considering that I'm self-diagnosed as helpless with grammar, it was a big challenge. But honestly, words can barely explain how much the program improved my grammar—it did wonders.
Now, I'm partaking in the Sportswriting Internship for Bleacher Report, and it's been fun. I've already learned a lot, and I'm excited for the remaining portion of the program.
Growing up reading the paper, I never really thought I would get to cover sports. But in just two years of writing, I've gotten to cover a PGA tour event, interview professional baseball players and cover some of the top football recruits in the country.
I can't wait to see what will come next.
* * *
Chris Hummer is a B/R writer and a journalism major at the University of Texas. Check out his Bleacher Report profile and follow him on Twitter at @chris_hummer.