How to get the most out of your potential while writing for B/R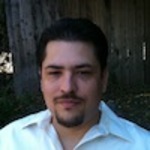 Sportswriting is a competitive and grueling business, and only the strong will survive. I started writing for B/R in November 2011. Nine months later, I have achieved Phase 1 of my master plan—the one that ends with me as a highly paid and well-respected journalist/editor.
Since I was a little boy, I've always wanted to be a journalist covering the NFL. That dream has blossomed into reality. I recently became a member of B/R's NFL on-call team. It's a paid position, and I'll be working full-time with four phenomenal writers.
Here is how I got from point A to point B:
Communication
I reached out to NFL editor Michael Schottey on Twitter to find out if it was worth my time and effort to join the fray at B/R. I had heard horror stories from some writers about how it was impossible to stand out in such a massive crowd.
After Michael read some of my work, he encouraged me to give it a go. I instantly became addicted. I started writing just about every day, and after a while I applied for a Featured Columnist position for the San Francisco 49ers. I was accepted, and things just took off.
I would have never gotten started without having reached out to one of B/R's leaders. If you haven't already done so, you need to do the same. Whenever you have a question, find an answer. If you see something someone else is doing that you wish you could do, find out how to do it.
Reach out and grab what you're looking for. Don't expect it to come to you.
Writers Write
There's no sugar-coating this truth. The men and women in this industry who are making a career out of sportswriting put in countless hours of hard work to get there. When I started out, I made a decision to work hard. I wasn't getting a dime for my efforts, but my goal was to become a person who couldn't be ignored. I knocked on the door, and then I knocked some more.
I wrote every day. Not just one post, either. I treated my days as if I were already getting paid.
I wrote so much that Schottey had to redirect me a few times, telling me to focus more on quality rather than quantity. Still, I continued to pound the keys, while incorporating Schottey's wisdom into the mix.
Internship/TNT
My hard work paid off. Schottey got me in contact with the Trends and Traffic (breaking news) team at B/R. I was given a trial, and at that time, I was found to be wanting.
I wasn't ready for the big stage just yet, so I went back to the grind of working every day for no pay, determined to prove I was worth becoming a paid writer. Then I started getting invited to fill in with the TNT staff as part of their one-off crew, working a few days every couple of weeks.
I was also encouraged by Schottey to apply for the B/R Sportswriting Internship. I followed his lead and was accepted into the program. The men and women who lead that group are an invaluable asset to the interns and to B/R. While I was there, I learned how to further improve my style, my voice and the quality of my content.
I also started getting more involved with TNT, and the workload was akin to going to college while working part time. Not for the faint of heart, I promise you, but well worth my efforts.
Special Events
One of the biggest keys to getting noticed at B/R is getting plugged in to special events such as major golf championships, grand slam tennis, WWE SummerSlam, etc. Those are some of the best platforms to stand out in a crowd.
Grammar and Style
If you're serious about getting the most out of your efforts, perfect your grammar and make the B/R Style Guide your bible for work. Clean copy and engaging content will get you noticed. Be sure you study B/R's Attribution Guidelines religiously as well.
You can become a paid sportswriter if you are knowledgeable and willing to work your tail off. In just about nine months, I've published 960 articles and have had over 4 million people read my work.
Your dream is possible, it simply takes hard work to make it happen.
* * *
Jesse Reed is a B/R Featured Columnist. Follow him on Twitter @JesseReed78