Free food! New NFL Draft 365 show in New York City wants you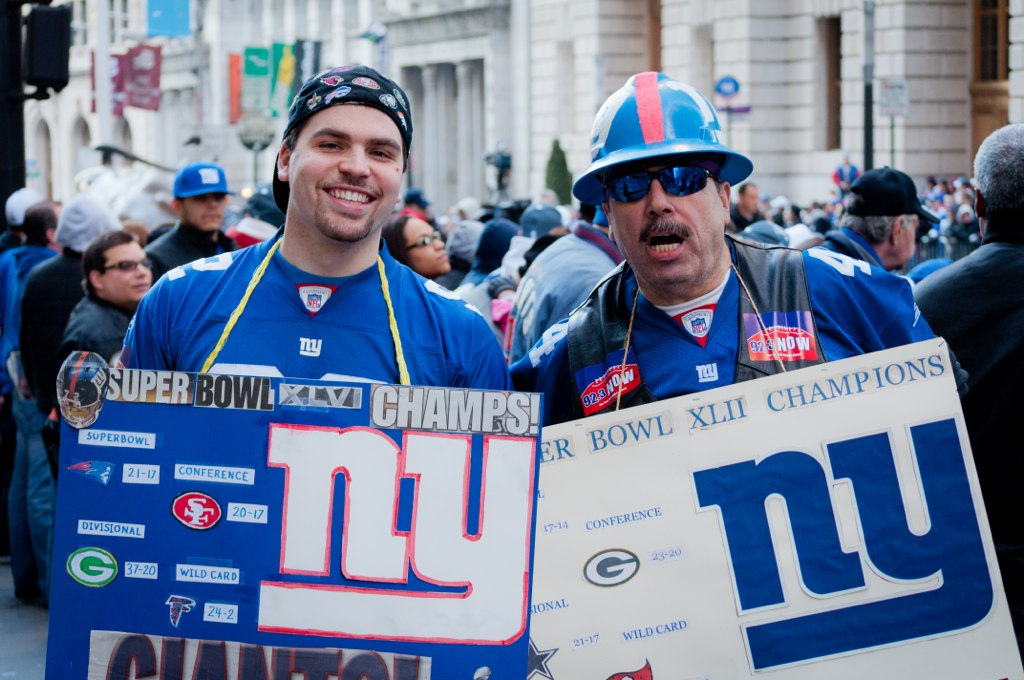 Bleacher Report's video show NFL Draft 365 is shooting a pilot tomorrow (Friday) morning for a new series of shows. If you're in New York, you've got a couple of hours, and you don't mind eating free appetizers and collecting B/R swag, you can be a part of it.
We're looking for audience members for the first episode, which will focus on the New York Giants draft. The series will look at each of the 32 teams from a different New York City bar.
So wear your Giants gear—or any NFL colors—and show up at the downtown Bounce Sporting Club on 55 West 21st St. in Manhattan at 10 a.m. Friday. It's an all-ages event.
You weren't going to work tomorrow morning anyway.
* * *
Photo: Big Blue Fans by Maxim Pierre / Flickr Creative Commons