Bleacher Report world football slideshow has 'em cheering in Mexico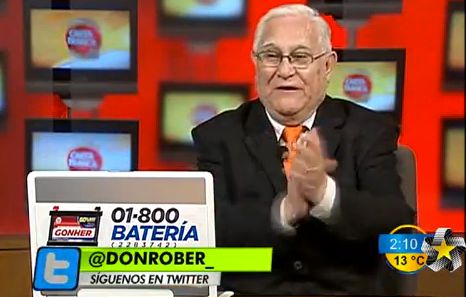 Featured Columnist Nick Akerman is a hero south of the border after his slideshow running down the 10 Coolest Kits in World Football gave the top spot to the away shirt of Tigres UANL of Liga MX.
Here's a brief story on the website of a TV station in Monterrey, Mexico, the Tigres' home area, quoting team president Alejandro Rodriguez saying that Bleacher Report has "good taste." Here's a Google Translate version of the page.
And here is excitable veteran Tigres broadcaster Roberto Hernandez Jr. on the national Multimedios Televisión network talking about Akerman's story.
Hernandez does nine delicious, over-the-top minutes on the slideshow, and of course he's most excited that the Tigres kit has been declared "la mas bonita DEL MUNDO—DEL MUNDO!" He seems to think that the shirt won a popular vote rather than being named to the top spot by our intrepid Featured Columnist, but who are we to correct him? The man's on a roll!
Hernandez spends a couple of minutes trying to get someone to tell him the name of the website. It finally pops up on the screen, and, I guess because he doesn't want to take a stab at an unfamiliar English word, he spells out the URL for his audience: "B de burro, L de Leon, E de Ernesto, A de America …" Bleacher Report couldn't have asked for a more enthusiastic endorsement.
As of Wednesday night, Akerman's story, published Monday, was approaching 45,000 reads.