The B/R Sportswriting Internship contributes to career momentum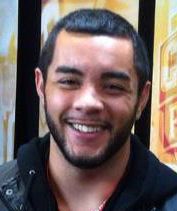 If you'd asked me my opinion of Bleacher Report eight months ago, I would have told you it was just another trendy website trying to compete with the big boys of sports media.
Now I call it home.
Journalism, and sportswriting in particular, has been the only long-term relationship to ever treat me with the same love and care that I've given it.
After writing for and serving as the editor-in-chief of my high school newspaper, writing for the Independent Florida Alligator at the University of Florida, blogging for a few other sites and doing some radio work, I was left wondering what I could do to take my career to the next level.
A few Google searches later, I stumbled upon the Bleacher Report Sportswriting Internship. I had my doubts—especially with all those slideshow pieces—but I figured it was worth a shot.
Ever since submitting my first piece on May 23, my career with B/R has taken off.
Throughout the three-month internship, I had the pleasure of working with some terrific editors who ensured the program was both challenging and rewarding. While I came into the program with a pretty extensive writing background, learning about search engine optimization, rich media and writing for an online audience opened my eyes to the whole other world that B/R provides.
The most rewarding part of the internship program was the opportunity to grow. For young writers trying to get their break in such a competitive field, it's easy to be overlooked, but not here. Work hard, show improvement and a desire to be great, and you'll be rewarded.
From my work as an intern, I was afforded a tryout with Bleacher Report's Breaking  News Team. I had the chance to interview skating legend Eric Koston. And best of all,  I earned a coveted Featured Columnist job covering Florida Gators football.
As a member of the one-off team and as a Featured Columnist, I've been able to cover a wealth of sports, teams, players and events. Writing about things you may not even enjoy watching only helps you expand your horizons, improve your research skills and hone your craft.
Having a platform like B/R to exhibit my work has been tremendously helpful in furthering my journalistic career. As my portfolio has grown and people have become familiar with my work, some exciting opportunities have come my way. Recently, I began freelancing for two up-and-coming websites, In both situations, the editors of these sites specifically mentioned they had read my work on B/R and were impressed with its quality.
Moments like that make you appreciate every second you spent researching, writing and editing a piece.
While those two jobs have helped me continue to expand my brand, I was also very fortunate to work as a game-day runner for ESPN at the Gator Bowl in Jacksonville. Getting a chance to see how a crew films, edits and produces a game was an incredible experience that most people will never get a chance to have.
In just eight months with Bleacher Report, I've been able to work with some of the best editors and writers around and have been able to network, build a brand and get paid work. As the new year rolls around, I can proudly look back at 2012 as the year B/R became a fixture in my life—a fixture that began with the Sportswriting Internship.
* * *
Stephen Sheehan is Florida Gators Featured Columnist. Follow him on Twitter @SSheehan925