Proofreading: It's a lot more than that one last read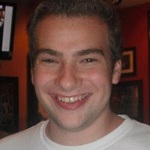 Heading into my Bleacher Report Sportswriting Internship, I would always proofread my articles. But I thought proofreading counted as one read-through, and then it was good to submit. I soon found out that just reading once isn't enough.
About three weeks into the internship, I was flagged for poor copy editing. I took complete responsibility for that mistake, and I immediately began working with one of my editors, Nick Houser, on fixing my copy so that this would never happen again.
Previously, my proofreading process was just reading the story in my head once before submitting it. Now, I go through a much lengthier process.
First, I'll go through my story and double-check the spelling of all names. Then, I'll read through the whole story once, checking for any spelling or grammar mistakes. After that, I'll read the story out loud to myself. I often catch sentences or words that sounded fine in my head, but sound awkward when I'm reading aloud.
Since I implemented that process, I haven't run into any issues, and I've been using various tools shared by my B/R editors to also cut down on sentence length and overused words.
Many young writers get cocky and believe that just reading through once is plenty of proofreading. You are the first line of defense against poor copy, and even the smallest error could be a huge blow to your credibility as a writer.
I am looking forward to my remaining time as a B/R intern, and I hope to improve my writing over the coming weeks as I continue to read over my stories far more than just once.
* * *
Jonathan Munshaw is an intern in the Winter Class. Follow him on Twitter @Jon_Munshaw