NFL Draft Writer Meetup in New York is a blockbuster
We got back into the business of Writer Meetups over the weekend at Bleacher Report's NFL Draft Bash 2013 in New York, and now we're wondering why we don't have one every week.
More than 50 and fewer than 200 writers showed up—we were having too much fun to count. They enjoyed and in some cases pitched in on B/R's live draft coverage. They ate, drank, got bags full of B/R swag … and bowled.
Days 1 and 2 of the Bleacher Report draft party and live broadcast, Thursday and Friday at Bowlmor Lanes in Times Square, were open to the public, and the public showed up. Here's some shaky-cam video of the crowd during the opening moments of B/R's coverage of Round 1 Thursday, taken by an incompetent videographer with a mustache.
Matt Miller, Aaron Nagler, Michael Felder and Josh Zerkle broke down the picks, talked about the trades and rumors and, in Zerkle's case, mingled with the masses for three days, resulting in the kind of deep, wide coverage that makes the NFL Draft the biggest event of the year for Bleacher Report.
Baltimore Ravens running back Ray Rice was a special guest reporter Thursday night, and new Atlanta Falcons back Steven Jackson did the same Friday night. Jackson stopped by just to visit and hang out on Thursday. Here he is getting ready to say a quick hello on camera while Rice, in black, and Zerkle, in red—as we say in captions—look on.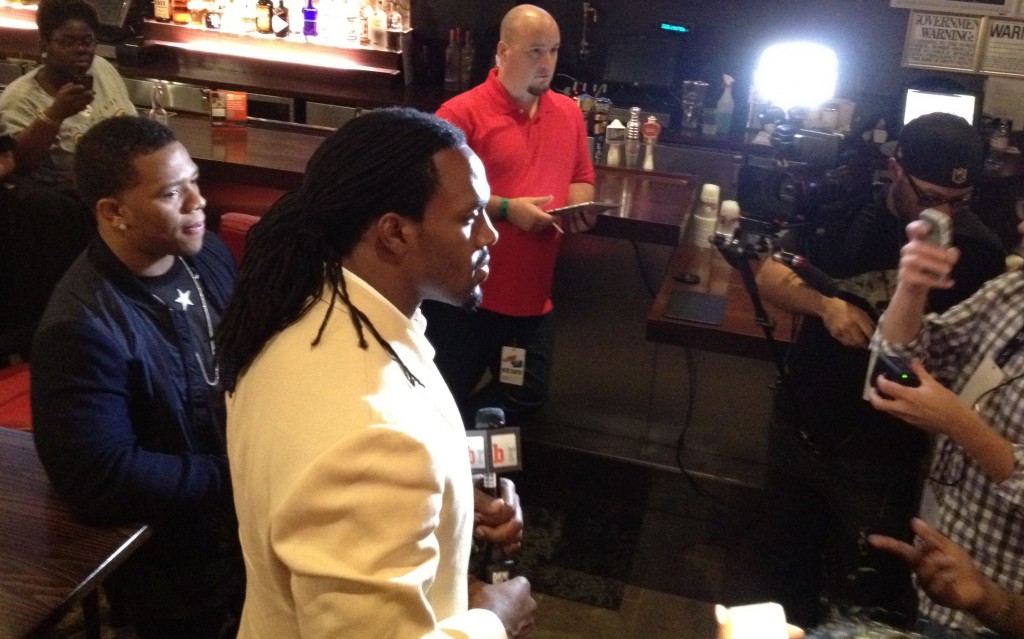 Philadelphia Eagles Featured Columnist Yueh Ho won the raffle for the GoPro Hero3 White Edition camera, and NFL FC Lafe Peavler won the Valuable Prize for traveling the longest distance to the meetup. His trip from Birmingham, Ala., earned him a very valuable New York City hip flask available only in the finest Times Square souvenir shops.
If you missed the draft coverage, pull up a chair. You can catch up with these three videos.
And just a couple more photos. Here's Matt Miller, sporting the orange Bleacher Report sunglasses with the lenses removed that became all the rage, with B/R Community Coordinator Will Leivenberg.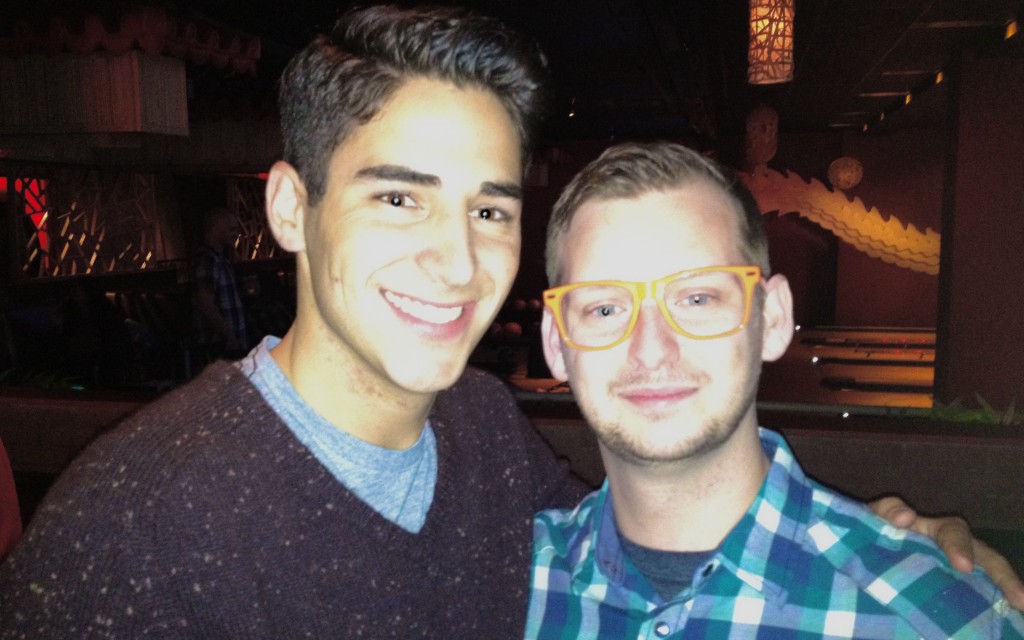 No, seriously. They were all the rage. Just ask New York content programmers Aliko Carter, left, and Zach Moretti, or this friendly Bowlmor Lanes bartender.