Keywords and readability: How headlines can make your stories stand out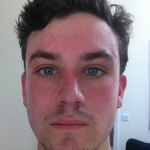 I've learned a lot in the Advanced Program in Sports Media about how to appeal to readers with my writing, but perhaps the most important lesson has been about headlines.
Simply put, headlines matter. A lot.
The goal of any good piece of writing should be to stand out from the crowd and say something new and meaningful. After honing my craft over the course of many years of schooling, I felt quite confident in my ability to create pieces that do just this.
Then I joined Bleacher Report.
It's not that my writing before joining B/R was subpar, but that online sportswriting requires a skill set I hadn't had to consider before. Instead of writing to stand out from just a few dozen other people, I now had to try to stand out from hundreds of other articles on the same topic.
Every article I write needs to announce itself in an immediately recognizable way, and the way every article announces itself is with its headline.
The lessons I've learned are simple, yet incredibly important.
The old adage goes you shouldn't judge a book by its cover, but that is exactly what readers do with headlines. Most, myself included, make a snap judgment about a piece of writing based only on the title.
Most essential is to include all the important keywords to be discussed in the article in the headline. When people use search engines to find information, they use keywords like player names, cities and team names. Choosing keywords wisely makes it more likely that my article will show up in relevant searches.
An article headlined "The Top 5 Pitchers in Baseball" is mundane and could easily get glossed over, while one titled "Why the Detroit Tigers' Justin Verlander Is the Best Pitcher in MLB" stands out and could get a lot of views because it uses important keywords (Detroit Tigers, Justin Verlander and MLB) and takes a stand.
But it's not just keywords; it's the right keywords.
The most important part of crafting the perfect headline is striking a balance between the right keywords and making the headline readable and intriguing. Including the names of each of the top five pitchers in the MLB in the aforementioned hypothetical headline would look long and unnatural.
Aiming for three keywords in a headline (e.g. an event name, a player and a team) is a good starting point. Just be careful not to force it.
* * *
Nate Levinson is a member of the summer class. Follow him on Twitter @NateLevinson.
One Thing You Need to Know is a series in which we ask members of the Bleacher Report Advanced Program in Sports Media to write about just that: One thing they've learned that they would pass along to other aspiring writers.