How B/R writers can get the most out of B/R Video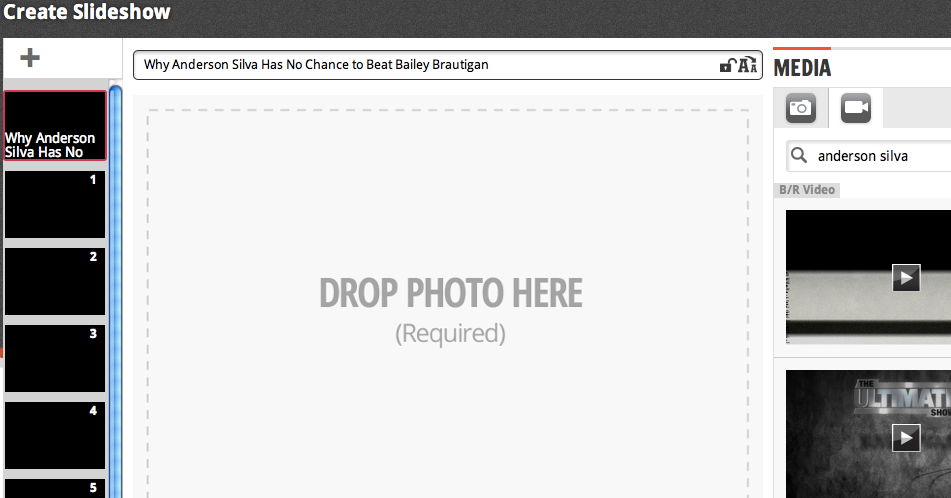 After playing around with the new writer tools, you've probably come across plenty of embeddable videos separated into two lists, "B/R Video" and "YouTube."
Where do B/R Videos come from?
Bleacher Report's video department is spread across the country, with the mothership in New York City and a hub at B/R's San Francisco headquarters. On average, we produce around 60 videos per week across every major sport, and that number skyrockets around major events like March Madness, the NFL draft and the NBA playoffs.
We combine analysis from some of B/R's most talented voices with access to the biggest names in sports, unique perspectives from fans and compelling visuals to make up our video content. Add a pinch of the swagger that's made our site so successful, and you have a B/R Video.
So what does this mean for me as a writer?
We work in an extremely visual industry, and Bleacher Report writers have a serious edge when it comes to creating the media-rich content our audience craves.
You now have access to every video produced by our video crew, and even though our video content is diverse in style and topic, you are guaranteed the following when selecting a B/R Video for your article:
All video content is held to high quality standards, so any video you choose with look and sound great.
Every video is run through an extensive review process before it's published, so you won't have to worry about spelling or factual errors.
All B/R videos will fit nicely into media slots found within our publishing tool.
B/R videos won't randomly disappear on you, so you'll avoid the dreaded "Video Has Been Removed by User" message.
You will never see a dancing cat video show up in your search results. I promise.
Which videos are actually relevant to my writing?
How much time do you have?
We work closely with Bleacher Report's editorial and programming teams to make sure we're producing videos that fit into the site's overall content plan. We know what kinds of articles you're writing, and we create videos relevant to your topics.
So whether you're writing your weekly NFL power rankings slideshow or breaking down how a certain NBA rookie will fit with his new team, chances are great that you'll find a B/R Video to supplement your writing.
Here are some examples of how writers have used our videos in the past:
The slideshow format doesn't always lend itself to extensive written analysis, but you can dive a little deeper by adding some video content. Check out this example from Michael Schottey.
Ryan Riddle used expert analysis from NFL Draft Lead Writer Matt Miller to strengthen his take on Dion Jordan's athleticism.
Joseph Zucker used draggable media like a champion with this piece on NBA draft rumors.
And this is just the beginning.
Our video department is growing by the second, experimenting with new formats, seeking out fresh voices and designing unique visuals. It's an exciting time, and we're thrilled to have our writers along for the ride!
* * *
Bailey Brautigan is a Bleacher Report Video Producer in San Francisco.
* * *
Note: The Bleacher Report Blog will be on hiatus for the rest of this week. The next new post will be on July 29.