Set a deadline and write with an open mind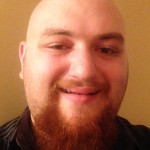 The first—and perhaps the most important—thing I have learned in my first three weeks in the Bleacher Report Advanced Program in Sports Media is to write with an open mind, no matter the assignment.
When I started writing here, I was confident in my ability, mostly because of what I thought was a wide knowledge of sports. I know New York sports teams and I know the leagues they're a part of. But, as I would soon find out, that is not enough.
Last week I took on an assignment about the U.S. Open as part of the program's breaking news segment. I know how tennis works and I know the big names, but I don't exactly follow the sport regularly.
Before I started writing, I thought, "How am I going to do this? I know nothing about tennis!"
I knew I could not let this bother me, so after my momentary freakout, I cleared my head, treated the assignment like any other and just started writing. Once I got going, everything was much simpler. I had to do some research along the way, but I hammered out an article on Andy Murray's biggest obstacles in defending his title, and just two days later, wrote another previewing the second round.
Was it easy? Of course not. But once I kept an open mind about the assignment and realized I had the Internet at my fingertips to learn what I didn't know, it wasn't so bad.
While the research was an obvious help, I think being "on the clock" was more beneficial.
I found that writing with a deadline in mind can help you forget your concerns and allow you to just focus on writing. If there is no official deadline, make one up. It will help keep you focused.
So next time you sit down to write, no matter the topic, do three things: Set a deadline, clear your head and just write.
* * *
Zach Gewelb is in the Fall class. Follow him on Twitter @thegewelbino.
One Thing You Need to Know is a series in which we ask members of the Bleacher Report Advanced Program in Sports Media to write about just that: One thing they've learned that they would pass along to other aspiring writers.