How B/R's Sports Media Program can be a career steppingstone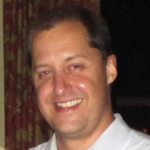 If Bleacher Report didn't exist, neither would my career in sports journalism.
No chance.
Which is why I have to shake my head when some of the most common criticisms get lobbed our way. While the quality of our content is a perpetual work in progress—one that's heading in the right direction—there is no question about our efforts to serve as a springboard for careers in the field.
My name is Andrew Brining and I'm the managing editor of the Advanced Program in Sports Media (APiSM). Consequently, I can personally attest to our sincere interest in helping young writers and to our success in that endeavor.
The program, which isn't the company's exclusive avenue of entry and advancement, has already established a solid track record in its three years of existence. Writers spend a total of 12 weeks with us, the first seven of which are spent learning about B/R's array of publishing formats, article types and publishing techniques specific to the online audience.
The final five weeks are spent focusing on one of two main career paths inside B/R: the Featured Columnist track and the Breaking News track. Most importantly, participants are writing from Week 1 through Week 12, gaining hands-on experience with the tools they're acquiring. Those who thrive are eligible for promotion to the Breaking News Team or an FC position upon conclusion of the program.
We're proud of the number of our writers who've become full-time B/R employees across a variety of departments, as well as the ones who are now paid contributors, whether at B/R or elsewhere.
But that is what I do. My story of how I got here is further testament to B/R's ability to launch careers in the industry.
Back in 2008, I was a recent law school grad who was lukewarm about a future in law. A few years earlier, I had walked away from my first job out of undergrad as an industrial engineer for Advanced Micro Devices.
In other words, I had a pretty good idea of what I didn't want to do. But that only begged the more difficult question: What did I want to do?
I'd grown up playing baseball and basketball, was a huge sports fan and had always enjoyed writing. So sports journalism seemed like a possible fit.
Of course, a JD and an IE degree may open other professional doors, but they weren't much help with the one leading to a career in sports journalism. Everyone I contacted in the industry either ignored me or wanted me to toil at surfacing fodder for their established writers. Maybe fetch a cup of coffee or two.
I wasn't interested in being a gofer. I wanted to write immediately and nobody came close to offering that chance.
So I stumbled around the Internet, wrote a bit on Blogger, decided an audience of seven wasn't cutting it and eventually discovered Bleacher Report. The site design and user interface were slick, so I signed up.
It was slow going at first, but a couple of my articles got front-page placement and things began to snowball from there. Before long, I was offered press credentials to cover UFC events and MLB games in the Bay Area. Eventually, I received a part-time offer to join the APiSM (known by a different name back then) as assignment editor and then a full-time gig a few months later. Just like that, my career was off and running.
If left to the traditional media route, I'd probably be just another attorney who hated his job and daydreamed of something better. Thanks to B/R, it's been three years, I'm still here and it still doesn't feel like work most days.
Nor is my story unique.
Some of the specifics are, but the general thread is common around the company because it reflects our bottom line: If you love sports, if you can write (or have other media talents) and if you're willing to put in the work, there is a place for you in sports journalism and B/R can help you find it.
* * *
Andrew Brining is the Managing Editor of the Advanced Program in Sports Media, and also writes about baseball and MMA as a Featured Columnist. Follow him on Twitter @abrining78.