A good lede helps the writer as much as the reader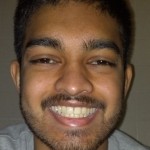 You already know why a good lede is important to your reader, but I find it extremely helpful for my creative process as well.
The development of the online platform means there is an abundance of sports content and even more people jonesing for a good read. This is a wonderful thing, but as a sportswriter it can be somewhat problematic—especially when you consider that many online readers are "skim readers."
You need to provide a fresh angle and you need to make that opinion clear from the get-go. Consequently, the most important thing I've  learned from the Advanced Program in Sports Media, as well as in my time as a copy editor and Featured Columnist for Bleacher Report, is how to hone my ledes.
Ledes are obviously important for search engine optimization (so use those primary keywords!) and to engage your readers, but they also help me—the writer—stay on task during the writing process.
Focusing on your lede means you're focusing on the crux of your article. You have to do some soul-searching and determine why your article deserves reading. What differentiates it from everything else that has already been published?
That's a crucial question in an age when there are thousands of articles written about any given topic.
A lede isn't a summary; it sets the stage for what's to come. Thinking critically about my lede helps me focus on what I really want to say. If your lede helps you, you know it's going to help your reader.
Readers know the backstory. I used to have a terrible habit of writing uninteresting ledes that really didn't add anything for my piece. They used to start with generic recaps of a game or re-breaking news that everybody knew. They were just a way to start the writing until I could get to the juicy stuff.
A lede can be so much more, for you and the reader.
* * *
Shehan Peiris is in the Fall class and a Ravens Featured Columnist. Follow him on Twitter @shehan_peiris. 
One Thing You Need to Know is a series in which we ask members of the Bleacher Report Advanced Program in Sports Media to write about just that: One thing they've learned that they would pass along to other aspiring writers.