How a history degree got me ready to be a sportswriter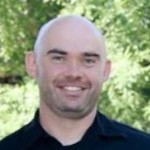 Note: We asked B/R writers who did not have formal journalism training to tell us how they learned about sportswriting.
* * *
While I never took any journalism classes in high school or at the collegiate level, I always thought myself a good writer. When I attended Santa Clara University, my major was history. That requires plenty of research, reading, writing and coming up with angles that have not been argued before.
I knew my stuff was worthwhile when my senior thesis came in third place for the Northern California Phi Alpha Theta History Honors competition, which was quite the accolade.
Here is what I was able to carry over and what made the transition to sportswriting easy. In addition to the aforementioned parts to being a history major, there were assignment deadlines as well as emphasis on editing and re-editing. Our professors were always pushing us to argue new angles and to hone our craft, which is something B/R prides itself on.
There were some things that required some adjustment. Aside from some of the basic formatting (which differs between media and historical writing), I had to learn to hone my topics much more carefully.
Writing history, one is given the luxury of going into depth about subjects and setting the context. That's not always the case with sportswriting, which is generally forward thinking. Neri Stein assisted me greatly during the Advanced Program in Sports Media. She helped me get away from getting too "wordy."
At the end of it, I'm glad I was a history major and I wouldn't change that for anything. I also feel that it gave me a unique perspective to approach sportswriting, and I am happy to have been able to merge the two. Hopefully it continues to be a big part of a promising career.
* * *
Peter Panacy is a Featured Columnist for Bleacher Report.