Sportswriter wisdom from Jeff Pearlman and Ross Newhan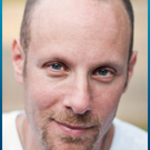 Jeff Pearlman has published a handful of pieces in Bleacher Report over the last few months, all of them excellent. Pearlman is a former Sports Illustrated staffer and the author of the current bestseller "Showtime: Magic, Kareem, Riley and the Los Angeles Lakers Dynasty of the 1980s" as well as five other books.
He's probably most famous for his 1999 S.I. story about Atlanta Braves reliever John Rocker, which revealed the excitable lefty as an angry, bigoted hothead. The story changed both men's lives: Rocker was engulfed in controversy and soon saw his career head downhill. Pearlman shot to prominence as a writer. His latest piece for Bleacher Report recalls that pivotal story 15 years later.
I think it's a great read for anyone trying to make their way in the business because Pearlman writes about so many issues that sportswriters have to face in their careers. Pearlman recalls deciding not to protect Rocker from his own stupidity and prejudice, volunteering to write a story about the Braves the next year because he'd been taught in his newspaper days to always show his face after publishing something critical of a person, and letting Rocker yell at him outside the Braves clubhouse when they met for the first time following the story's publication.
He also writes about how he's tried to connect with Rocker in the years since, a desire he can't quite explain, and one that Rocker evidently does not share.
I also recommend, for similar reasons, Pearlman's interview on his own blog with longtime Los Angeles Times baseball writer Ross Newhan. I grew up reading Newhan's coverage of the Angels and Dodgers—the Times used to have the Dodgers and Angels beat writers trade teams at the All-Star break to keep things fresh. He talks about the business then and now, how he got his start, and his longtime co-worker, Jim Murray, for my money the best sportswriter of the last 50 years.
He also dishes a little dirt on Tommy Lasorda. It's a fun read.