Live blogs: Your work starts long before the event begins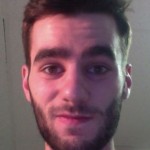 As I have come to learn over the past 11 weeks in the Bleacher Report Advanced Program in Sports Media, no article is easy to write. Each one requires time, research and the will to create the best piece possible.
In one of the earlier weeks of the program, I was assigned to take over a live blog. As someone who was only used to writing game recaps and feature stories, it was a difficult task to follow along with the game and post updates while trying to enjoy it at the same time.
But more than that, live blogs really take an entire day to work on.
My first live blog was of an NHL regular-season matchup between the Montreal Canadiens and the Los Angeles Kings. I familiarized myself with both teams and their lineups, which gave me a solid base of knowledge before I started.
In the morning or early afternoon, you give a brief background of the event and make any edits needed as the day progresses. What I found difficult was remembering to keep up with news about the game and to give updates throughout the day. I had to remind myself to update my article while in class or during a lunch break. When my next live blog came around, I made sure to block out time during the day stay on top of my game.
Then came game time and deciding which moments were important enough to include. Obviously goals, penalties and moments that affect the outcome are necessary, but I wasn't sure what else I should have added to make it more vibrant.
By the time I finished my third live blog, I learned that to make it my own, I needed to add the stuff I found interesting and entertaining as well.
I used fan interactions on Twitter and I chose comical pictures and videos from the game so fans that followed it would find it entertaining.
I came out of the week feeling assured I could tackle another live blog. They are just as entertaining to write as they are to follow.
I got my feet wet in the regular season, and I am definitely looking forward to the first opportunity available where I can cover a big event like a Stanley Cup Finals game.
* * *
Joseph Sykes is in the Winter Class. Follow him on Twitter @JoeSykes4.
My Hardest Assignment is a series in which we ask students in the Advanced Program in Sports Media to  write about the hardest assignment or toughest challenge they've taken on as a writer.