If you've spent any time writing about any team, you've probably been accused of being either a hater or a homer. Or more likely, both.
James Mirtle writes about the Toronto Maple Leafs for the Globe and Mail, and he wants the world to know: He's not a Leafs fan.
Mirtle writes about his childhood in Kamloops, British Columbia, which he describes as "a true junior hockey city." He rooted for the local team, the Kamloops Blazers, but never really developed a particular fondness for any NHL team. "The most accurate thing to say is that I was always just a fan of the NHL and the game," he writes.
It's not clear from this blog post why Mirtle is writing about his non-Leafs fandom, but it sounds like he's been getting called a Leafs homer on Twitter.
"This is all just a really long-winded way of saying, 'no, I'm not a Leafs fan,'" he concludes, but what makes the post interesting is Mirtle's story of rising from small-town kid with a pipe dream about covering the NHL—and he makes it clear how that really was a pipe dream—through blogging and a post at SB Nation to the choice Maple Leafs beat at the Globe and Mail.
A lot there for aspiring writers to identify with, and be inspired by.
The website for the news:rewired conference in London later this month has a handy post listing five types of content curation tools for journalists.
The five types are: General, visualisation—British spelling alert—video, publishing and image. Some of the resources you've heard of, like Flipboard, and some we've talked about a lot around here, like Storify. But have you looked at Spundge or PearlTrees?
I haven't, but I'm about to. If the usual percentages in this sort of thing hold up, there's a good chance that by really digging into the list, I'll find something that will be useful to me at some point. Worth the 15 minutes.
All journalism nerds will get a lot from this Columbia Journalism Review interview with Bill Adair, the founder editor of the groundbreaking, Pulitzer Prize-winning fact-check website PolitiFact.
The occasion is Adair leaving his post as Washington bureau chief for the Tampa Bay Tribune, where he's worked for 24 years, to become the Knight Professor of the Practice of Journalism and Public Policy at Duke University. Adair is also resigning as editor of PolitiFact, though he'll remain as a consultant and contributing editor, the Times writes.
Most of the interview concerns the state of the "fact-checking movement," which is certainly a vital topic, but what really caught my eye was Adair's comment on another of his favorite topics, the future of journalism broadly:
I think we need to try new approaches. We're living in a digital age when the Web and mobile devices have given us a new canvas to create different story forms, but journalism is largely stuck in the 20th century, relying on old-media approaches like the inverted pyramid news story. We need to try some new ways of telling stories and conveying information that really harness the power of our digital age.

There are a few evangelists who are doing this, such as Reg Chua at Thomson Reuters. But too much of our journalism is still being told the old way.
That idea is really at the center of Bleacher Report's thinking as we try to redefine the idea of a "story" for today's—for want of a better word—reader. With more people consuming content on mobile platforms, we're creating more visually compelling, shareable content to go along with the more traditional text-based coverage.
As a writer, you have to ask yourself, as Adair is asking: Am I keeping up with how my readers want to be informed?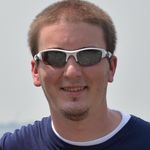 When they said, "You'll be challenged" prior to the start of the Bleacher Report Sports Media Internship, I took it with a grain of salt. Writing always came fairly easy to me. As it turns out, I've had to work extremely hard on a daily basis.
My challenge was to produce clean copy consistently. Early on, each article I submitted received edits galore. The same mistakes popped up again and again
The things I thought would be the easiest were giving me the most trouble: grammar-school mistakes like compound modifiers needing hyphens.
I relied on the guidance of my feedback editor, Adam Fromal, to clearly explain where my errors were occurring. The feedback got me to pay attention to my constant problems, and I've been working diligently to perfect my grammar.
I've always had the passion for sports and the passion for writing. I just needed that constructive criticism to guide me in the right direction.
That's what you get at B/R: editors who truly care about your progression. They take the time to look over your submissions and give you in-depth, quality feedback, no matter your writer level.
Adam never fails to point out the aspects of my articles that were solid, yet always reiterates where I need to improve. His feedback has been invaluable.
I'm still learning with each new article, and that's the beauty of it. In this industry, you'll never stop learning. You'll only get better.
You can write the most compelling story, but if you're constantly making the same mistakes, you won't be trusted. With the ability to reach thousands of readers, those mistakes won't go unnoticed, especially simple grammar errors.
So strive for perfection, and remember: The small things count the most.
* * *
Ryan Clutter is in the Winter class. Follow him on Twitter @rclutt07.
One Thing You Need to Know is a series in which we ask our interns to write about just that: One thing they've learned in the B/R Sports Media Internship that they would pass along to other aspiring writers.
If you're a Bleacher Report writer, you'll want to be at this month's Writer Meet-up in New York City.
It figures to be the best party yet for Bleacher Report writers. We'll be holding it in conjunction with B/R's live coverage of Day Three of the NFL Draft on Saturday, April 27, at the Stadium Grill at Bowlmor Lanes, Times Square.
Show up in the gear of your favorite NFL team (I'll be in my Steven Jackson Rams jersey, kind of sobbing) so you can cheer and boo for their picks. B/R Lead Writers Matt Miller, Aaron Nagler, Josh Zerkle and Michael Felder will be anchoring video coverage of the draft, and you just might be part of the show. You may have to stop chewing the amazing free food and put down your free drink for a second if one of them sticks a microphone in your face and asks you what you think of your team's draft so far.
Of course you're welcome to stop by the party during the first two days of the draft Thursday and Friday—RSVP for that here, first come, first served—but Saturday is just for B/R writers. It's VIP time. Every attendee will get a B/R gift bag in the form of a drawstring bag, with a bunch more Bleacher Report goodies inside. And we really want you there by noon, when the draft coverage begins, so everyone in the door by 11:55 will also get a B/R sweatshirt and be entered in a raffle for a GoPro Hero3 White Edition camera.
We had about 100 people at the New York meet-up last year. It was the biggest meet-up ever, and we're hoping this one will top that. A whole bunch of B/R staffers will be on hand, including me, so it'll be a great chance for you to talk to us and get the inside scoop on Bleacher Report.
RSVPs are mandatory this time. If your name's not at the door, you're not going to get in. Drop me a line if you want to come to the big deal on Saturday.
A hat tip to NFL Lead Writer Michael Schottey for pointing out this fun Buzzfeed piece, 27 Pieces of Advice For Writers From Famous Authors."
The fun part is that the advice is in the form of photos of the authors' hands, with their advice written on them.
The pictures were collected, Buzzfeed writes, for a creative writing summer camp for teens hosted by Wofford College. The authors are mostly fiction writers, and their advice doesn't always apply to those of us working in nonfiction. I'm thinking specifically here of Joe Haldeman's words of wisdom, "Don't 'write what you know.' Make up something new!"
But much of it is good advice whatever your subject and writing style. Two writers even have the same advice, which works for a lot more than writing: "Persist!"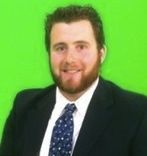 The phrase "hard work beats talent when talent doesn't work" is often related to sports. It also applies to sportswriting, and it's one I live by.
My Sports Media Internship with Bleacher Report has further instilled that message in me, and through this internship, I've learned to incorporate it into every facet of every article.
Talent is what readers want—it's what every aspiring sportswriter strives for, but it doesn't always work by itself. That's where hard work comes into play. Hard work serves as the power-arm closer coming out of the bullpen to save the game in the ninth inning.
Hard work is when you have to dig up important statistics to back up your argument. It's about spending countless hours searching for the right information to align your opinion. It's going beyond the standard and finding efficient and effective ways to aid your article. It's also about putting in those grueling late-night hours to get the right statistics and taking pride in what you do.
Most importantly, it's about never settling.
If it were easy, everyone would do it. It requires sweat and grit, but it's what makes you both knowledgeable and credible. Talent may get you in the door, but working hard is what sets you apart.
Hard work helps define you as a writer. It's the secret ingredient to success.  Pair talent and hard work on the same line, and you'll have the recipe for greatness.
* * *
Tyler Poslosky is an intern in the Winter class. Follow him on Twitter @TylerPoslosky.
One Thing You Need to Know is a series in which we ask our interns to write about just that: One thing they've learned in the B/R Sports Media Internship that they would pass along to other aspiring writers.
We've been talking a lot around here lately about verification and citing sources.
But these terrific examples of the pitfalls keep coming up, so I'm going to keep talking.
As Fishbowl DC reported yesterday, the San Jose Mercury News posted a story about President Obama offering American soccer player Landon Donovan the use of Air Force One to fly down to the U.S.-Mexico World Cup qualifier.
It was a joke. The "story" came from this tweet from ESPN's Dana Wessell:
Obama to Landon Donovan: "You wanna take Air Force One to Mexico City? We can still make it. Just say the word."

— Dana Wessel (@DanaWessel) March 26, 2013
The Mercury News' Elliott Almond turned that into a short story for MercuryNews.com. That story is no longer visible, but as Fishbowl DC and other sites noted yesterday, it was still up, uncorrected, more than 24 hours after its original posting, and nearly that long after Almond tweeted that the story had been revised. Fishbowl's post provides a screenshot.
So what went wrong? Well, Almond broke Lennay's Law, which is "Tell us what you know, and tell us how you know it." In his story, the news is unattributed, as if it had just dropped out of the sky. Wessell did the same, of course. But he was joking. Still, if you're trying to verify a story, don't rely on someone who's not down with Lennay's Law.
Worse than that, though, Almond tweeted at one point—nearly two hours after his story posted (the UTC time code that appears in the embed below represents 1:58 p.m. PDT)—that he hadn't been able to verify the Obama-Donovan story:
@footyheader Note, did you see that the Obama thing was not true. Or I can't verify it.

— Elliott Almond (@ElliottAlmond) March 26, 2013
Some very basic digging would have confirmed that Wessell's "news" was nonexistent. Was Wessell at the White House? A check of his timeline would have made it clear he wasn't. Did Wessell get the news from another reporter then? Donovan was at the White House because the Los Angeles Galaxy and Los Angeles Kings were being honored for their recent championships. When the president makes a joke about a national team to a prominent athlete at a public event at the White House, it's going to be talked about. No one else was reporting it.
According to time stamps, Wessell tweeted his joke at 11:08 a.m. PDT. Almond's story was posted at 12:07. Wessell tweeted other things at 11:12 and 11:55. Why didn't Almond just tweet at Wessell for clarification?
Here's B/R's primer and checklist on verifying sources. Keep digging. Find the original source of a news report or rumor. The Internet sees all. If you try to cut corners, you'll trip up.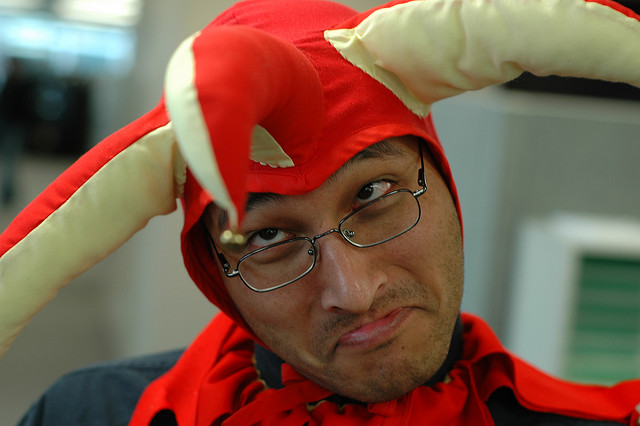 As I was discussing with my friends Kanye West and Justin Bieber yesterday*, Monday is April Fools' Day, and that means it's time for this reminder:
Satire is forbidden at Bleacher Report, and we define satire as things that are not true presented as if they were true.
We don't ban satire because we are humorless misanthropes. Many of us are humorless misanthropes, but that's not why we do it. We ban satire because search engines can't tell the difference between actual and satirical news stories, and neither can humans who only read a headline before sharing a story on social media.
A website that runs nothing but satire can get around this problem with a clear label. When a story from the Onion shows up in Google search results, the site itself is labeled as satire, like this:

But there's no good way for a non-satire site to label the occasional satire piece to keep searchers from being fooled into thinking the story's real. There's no better way to lose readers for good than to trick them into clicking on stories that are not what they appear to be.
So yes, you have a hilarious April Fools story ready to go. It'll absolutely kill. And Bleacher Report's going to miss out on it. We'll sacrifice those yuks to safeguard our credibility.
But all is not lost! It's possible to be funny online without resorting to fake news. It just takes some creativity and original thinking. No foolin'.
* * *
* April Fool! Kanye and Justin are not my friends. We had a big fight last week. 
Photo of a fool by Richard Kelland / Flickr Creative Commons