When you're writing on a tight deadline and you're trying to figure out how you're going to get this fact and that opinion and the other piece of sharp, witty analysis into this mess, it's easy to forget the bones of it.*
We're telling stories here.
Poynter.org's Kristen Hare has a piece about the annual Power of Narrative conference in Boston next month. Poynter is a sponsor. The conference, a decade and a half old, is built on the idea that storytelling, one of the oldest things we humans have, will always be in style.
"Good stories are good stories," says Adam Hochschild, co-founder of Mother Jones, to Hare in an email. "We can all learn important lessons in technique from them no matter in what medium they are told."
Hare writes aboutone of the scheduled keynote speakers, Raney Aronson-Rath, a deputy executive producer for PBS's "Frontline." Aronson-Rath was 22, a young reporter in Taiwan during the handover to China:
She couldn't get at the big political stories, though. There was a senior reporter for that. So she found another way. Aronson started spending time with a group of young Taiwanese. They'd vote for the first time, their parents never had that chance. Through them, she told the story of mainland China and Taiwan.

Before then, it never occurred to Aronson that she could tell a story about real people that would resonate beyond just those people and their lives. But it did.
Telling stories well is a huge part of engaging an audience. I was struck recently on a visit to the Walt Disney Family Museum in San Francisco by snippets of interviews with Walt Disney that appear on screens throughout the exhibits.
Disney is remembered as an innovator in animation, TV, movies and theme parks, and as an astute businessman. But just listening to him talk, off the cuff, to one interviewer or another about something that had happened in his boyhood or his early days in business, I kept finding myself hanging on his every word, even though the actual content of the tale meant almost nothing to me.
I really don't care what Walt Disney's dad did for a living when Walt was a boy. But dang! That guy could really tell a story!
I bet it's not a coincidence that he could really draw a crowd too.
* * *
* I learned the phrase "the bones of it" from the legendary baseball broadcaster Ernie Harwell. He said that whatever stories, catch-phrases or style a baseball announcer put into the broadcast, "the bones of it is ball one, strike one."
Mashable writer Sam Laird trawled the hallways at SXSports, the sports component of last week's South by Southwest conference, and asked people with coveted sports-industry jobs how they broke in.
Laird presents the brief career stories of three of them in their own words: Kevin Cote, Senior Director of Digital for the Golden State Warriors; Amanda Vandervort, Director of Social Media for Major League Soccer; and Will Yoder, Digital Lead in the Octagon Talent Division at Octagon sports agency.
I find it interesting, and not at all surprising in these rapidly evolving times, that none of the three started off in the direction of their current job. Jobs like "senior director of digital" and "director of social media" didn't even exist when all but the youngest folks in the workforce were launching their careers.
Cote talks about taking any unpaid job or internship he could get his hands on with his college's athletic office and local pro teams, which led to a job with the Warriors in what was called "e-marketing" at the time. That led to running the whole digital operation—something he'd never considered. Vandervort played and coached soccer before getting into social media as she helped launch WPS, a women's league.
Yoder started off pursuing journalism before he "kind of realized where that industry was going." From context, I'd guess Yoder means old media when he says "that industry," because he turned next to blogging about the Washington Nationals and helping launch his college's first online newspaper. He also worked in web development and interned with a couple of NHL teams before someone referred him to the sports agency, where he got the gig.
All three were open-minded, flexible, ambitious, resourceful and unafraid—or desperate enough—to pursue something that hadn't been part of their original plan. That's a pretty good set of qualities to get you someplace interesting and rewarding.
I thought it would be fun to ask Laird, the writer of the piece, for his own story. Here's what he sent me via email:
When my sixth-grade teacher asked me join the school paper, I said no, which I've come to regret. But I got a do-over my senior year at UC-Santa Cruz when I signed up for the campus paper there. I loved it from Day 1.

After college I spent two years bouncing between different journalism and non-journalism jobs, then ended up going to J-School at Cal. That was a great experience, largely because I was lucky to freelance some good clips while there. I also fell in love with sportswriting—I'd always loved both sports and reading/writing, but had tunnel vision toward politics or civic news as far as my own work. After graduating in 2011, I spent six months freelancing but quickly got sick of the constant pitching and meager pay.

I wanted to stay in the Bay Area, but the media landscape here's fairly dry. I saw a Mashable internship, applied and got it. Worst case, I figured, I'd learn more about technology and that'd help me get a real job in the area later. But I hit the ground running, they offered me full-time a month later and I said yes.

At first the job was mostly covering tech. That was fine but not really my jam. But I'd also get all the sports stories that did come up. Over time, sports has grown from maybe 25 percent to 50 to now 95 percent of what I write here.

As Mashable's grown, the scope of what I do has also developed from a narrow social/digital focus to including viral stuff, to now I simply cover good/fun/cool stories. Period. Everything from 4,500-word HTML5′d-out

longform stuff

 to 1000-word

news/analysis posts

 to quick

viral hits

. I love the variety now, but it's really been a process that's developed over my two years here.

It's funny: The job today is pretty much ideal for me, and a lot like what I wanted to do after graduating from Cal. But it's not at all the job I signed up for two years ago, or anything I could have imagined doing in college—or sixth grade.
When Laird sent me his story, I hadn't told him about the point I was making above, about people ending up someplace other than where they'd been headed. His experience was similar. There may be something to this. Flexibility and open-mindedness can pay dividends.
Magazine editor Ann Friedman, who says she's been in the biz since 2005, writes in an essay at CJR.org, "Journalists my age and younger have never operated under the illusion that a staff job at The New Yorker or a New York Times column was in our future. But nearly a decade into the digital-media revolution, another shift has occurred. It's not just that journalists understand former "prestige" jobs will be nearly impossible to get. Now we don't even want them."
Friedman writes about the recent trend of high-profile journalists leaving "prestige" publications to work for startups or even create their own.
"One of the arguments against older media and in favor of sites like Gawker and Salon used to be that you could find a far bigger audience online," she writes after pointing out that Ken Layne had left a full-time reporting job at Gawker to start the environmental blog Greenfriar. But: "In an age of noxious comment sections, a large audience isn't the draw it once was. Layne wanted to hand-pick the readership for his work—and set the editorial direction himself."
The bottom line: The ground is moving. What it means to have a career in media is changing. What used to be a "dream job"—Friedman's reference to that staff job at The New Yorker or a New York Times column—has become less attractive than some others. The headline of Friedman's piece is "The new dream job: And the end of old-media prestige."
That's why I'm always bugging people to read up on the latest goings on in the biz if they're trying to launch or sustain a career in media. It's hard to get ahead in a business if your idea of that business has become obsolete.
The Society of Professional Journalists," or SPJ, had an event in Kansas City last week, and at one panel, "participants put their brains together to think of qualities of a good journalist and qualities of a good leader," according to an SPJ Instagram feed. "Many of them overlap."
Here's a tweet from Ayana Stewart, a journalism student at the University of Florida, that shows some of those traits:
Traits of a good #journalist. #SPJScripps pic.twitter.com/byqFzvfeH3

— Ayana Stewart (@AyanaStewart) March 7, 2014
I can see: Curious, well-read, timely, persistent, people-person, accuracy, informative, unafraid, thoughtful, proactive, skeptical, researchers, versatile, team players, prepared, listeners.
From the Instagram photo, I can also spot: Ethical, fair, integrity, frugal, individual, realistically balanced. I have no idea what that last one means—as opposed to unrealistically balanced? I also don't know what it means that there's a heart with an "X" through it next to the word "math."
I don't know whether good journalists need to love math or not, but they do need to be smart about it. In my days as a copy editor, I learned that whenever there's math in a story, you have to check it and double-check it. There's almost always a problem.
Nothing much to add. I just find it interesting to think about what qualities or traits make up a successful anything. Any qualities missing from that list? One Twitter wag suggested "workaholic."
By the way, the SPJ Blog Network is a pretty good collection of blogs for writers and other journalist types.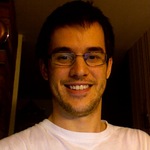 Bleacher Report Featured Columnist of the Month Justin Neuman's devotion to Jim Boeheim and the Syracuse Orange was solidified around an inoperable sump pump.
It was 2003, Syracuse was taking on Texas in the Final Four, and Neuman's house in Baldwinsville, N.Y., was on the verge of an icy flooding.
"There was a huge ice storm up here, and we were going between having power and not having power," says Neuman, who was 15 at the time. "I can remember being in the basement with my mom, bailing out the pump because it wouldn't empty. We couldn't watch the game on TV because of the power, so we listened to the whole thing on a little battery-powered radio. It meant something right then."
A journalism grad of SUNY Oswego in the Syracuse area, Neuman—who started his tenure at B/R as a copy editor in the summer of 2013—parlayed his expertise surrounding the Orange into an FC role in October. He's thrived since joining the college hoops ranks, claiming February 2014's top FC honors, with a particularly notable ability to generate strong story angles on his own.
Neuman "has been on point with his work and has been pitching excellent ideas since starting up," says Bleacher Report associate college basketball editor Ben Chodos.
Neuman says his time spent on the editing team played a crucial role in helping him develop into one of the site's best NCAA basketball FCs, giving him time to completely familiarize himself with B/R's key tenets, from style to attribution to content standards.
With his editing days behind him, Neuman is now focused on creating high-caliber content for Syracuse—a club that held the No. 1 ranking for a chunk of the regular season before losing four of its last five—and he's well-versed on where the season turned and how it can be re-tracked.
"Jerami Grant's back is messed up. He tweaked it during the Duke game. The next couple games he played the first half and sat out the second," says Neuman, who says Syracuse's title hopes will be determined by Grant's health. "That's one of your best inside scorers and leading rebounder. At this point, they just don't have enough points outside of C.J. Fair and Tyler Ennis."
The most controversial moment of Syracuse's recent backslide came when Boeheim was hit with technical fouls and ejected in the closing seconds of a tight game at Duke, all but sealing the game for the Blue Devils.
Neuman, who has followed Boeheim closely for over a decade, was not among the detractors of the longtime Orange program head.
"He's unique in that he's not afraid to speak his mind," Neuman says. "That outburst, to me, showed how intense he is about it, how he has his team's back."
Neuman's focus is on Syracuse with March Madness approaching, but watch for his name in other areas of the site once the tourney comes to a halt.
One of his prime influences is Bill Simmons—a loyal fan to certain teams, but knowledgeable across the spectrum—and he's likely to make a run at another FC role in the coming months.
"Sportswriting is something I've known I wanted to do for a while now," Neuman says. "I've gained a lot of experience here, and I'd like to get into covering various topics as I keep going.
* * *
Visit Justin Neuman's profile page to check out his Bleacher Report writing. Follow him on Twitter @JustinNeuman10.
Casey Crowe is Bleacher Report's Featured Columnist Coordinator. Here is more information about the FC program.
We're going coast-to-coast with basketball in this week's Shoutouts.
A week and a half into the era of Jason Collins as the NBA's first openly gay player—ESPN reported Monday that the Brooklyn Nets were set to sign him to a second 10-day contract Wednesday—Howard Beck wrote about Why the Significance of Jason Collins cannot be overstated.
Beck notes that the press conferences before every game have become routine for Collins, and that Collins says the attention will die down at some point. He also points out that once the game starts, Collins is the same player he always was: a backup center fighting for rebounds and setting screens. Normal. But, Beck writes, thinking that Jason Collins, openly gay NBA player, is no longer a big deal would be a mistake:
Yes, Collins broke a significant barrier last week, and in doing so demonstrated that the NBA is, and was, ready for an openly gay player. The positive response from fans has been encouraging.

But it is not about Collins now, or about the NBA. It's about the next gay player who wants to live openly and honestly, whether he's already in the league or if he's a talented teenager with NBA aspirations. It's also about the barriers that have yet to be broken in the NFL, NHL and Major League Baseball.

There are still players who fear coming out, and owners who might not draft or sign them if they do. So yes, Collins still matters and will for some time to come, even if his return has, so far, hardly created a stir …

This is a form of progress, but not the final word.
In an excerpt from his book "Showtime," Jeff Pearlman describes the Lakers melting down on their way to a 63-win season and second-round playoff exit in 1989-90. Coach Pat Riley does not come off as a guy you'd want to work for.
Yesterday's B/R Blog post highlights an interview Pearlman did with the Big Lead.
Fred VanVleet is the point guard for the undefeated Wichita State Shockers. Jason King told the story of how this kid from the poverty-wracked town of Rockford, Ill., became the perfect point guard for his team. VanVleet says it has a little something to do with his stepdad, a Rockford cop, who drove him to train hard before dawn, brooked no backtalk and said no most of the time when Fred wanted to go out with friends.
"You're going to spend four years being bored so you can enjoy the rest of your life," VanVleet's mother told him.
And last, a little basketball history. Wilt Chamberlain's 100-point game in 1962 is one of the most famous achievements in NBA annals, but, as Adam Fromal details, the game was pretty much a farce.
And, in response to a comment by LeBron James, Dan Favale offers up a statistical analysis of the career of "The Answer" in Is Allen Iverson the Greatest Pound-for-Pound NBA star of all time?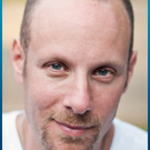 The Big Lead has an interview with Jeff Pearlman, who has just released "Showtime," a book about the 1980s Los Angeles Lakers.
It's a good read because Pearlman, a former Sports Illustrated writer who has also written books about Walter Payton, the '90s Dallas Cowboys, Roger Clemons, Barry Bonds and the 1986 New York Mets, talks about his process of conceiving, researching and writing a book.
I tend to stroll through book stores, look online, see what's out there, what's not out there. I jot ideas, throw some by my friends, some by my agent, all by my wife. I have three considerations, and I'm pretty religious about them. 1. Is the subject something I'd enjoy obsessing over for the next 2-3 years? 2. Is there a reason for a book on the subject? 3. Does it at least have a chance of being a big seller? All the factors are equally important …

I wrote a proposal, gave it to Gotham—very quick agreement. I guess I had about 1 ½ years to work on the book. I spent the first year researching. Which means finding every imaginable clip about the team, the players, the coaches, the time period. Buying every book written by anyone associated with the era. Then tracking everyone down. By everyone, I mean everyone. I traveled to Canada to hang with Mike Smrek, to Miami to lunch with Billy Thompson, to LA to chill with Larry Spriggs. The Lakers had a backup point guard named Ronnie Lester, and I ran into him completely by accident. He must have thought I was insane, because I screamed, "Ronnie Lester!" Nobody had ever been happier to see him.
Pearlman makes the interesting point that he thinks of books about teams like the Lakers as not being "about the stars." He focuses on figures who are less well known, because they tend to have tales that have not been told.
Magic, Kareem and Riley have combined to write nine or 10 books. They've said all they have to say, and even if I'm interviewing at my absolute best, there's only so much juice left to squeeze. But I sat with Wes Matthews inside a Bridgeport diner and had a PhD-level course on Showtime. I watched Bill Bertka—a former assistant coach—break down the offense like nobody's business. The team was originally coached by Jack McKinney, and we sat on his patio in Florida and chatted away about what could have been. Just great, great times. Great.

So I report and report and report, and with six months left I say, "Time to write." And I spend the remaining time roaming from coffee shop to coffee shop with these ludicrously large duffle bags stuffed with paper. If I saw me coming, I'd walk the other way.
So now you know the process of writing a sports history book. What's keeping you? I think the world wants to know a lot more than it does about the Tri-Cities Blackhawks, for one thing.
Interviewer Ryan Glasspiegel also asks Pearlman about his recent work for Bleacher Report:
A couple of months ago I was approached by Bleacher Report about writing one lengthy piece per month for nice compensation. I was flattered and, truthfully, intrigued. The site has hired some great writers; clearly, it's working to establish itself as a player. So … why not? I've had a nice career, but it's not like I get 1,000 offers a day to write 7,000-word pieces for good money for a site with great visibility. And, to be honest, the [Willie] Williams story idea was theirs, not mine. It was a fantastic idea, too.
* * *
Correction: Pearlman's name was misspelled in the headline on publication. Apologies for the error.
It's a cliché to pack a blog post about clichés with clichés, so I'm not going to do it. I should get a medal for this. I really want to do it.
That's the thing about clichés. They're alluring, seductive. It feels so good when your brain reaches for a clever phrase and—hey! Here's one!
I'm sure thousands of such moments have led to this terrifying, entertaining collection of 150 clichés that have been banned from the pages of the Washington Post's Sunday Outlook section by editor Carlos Lozada and his staff. Lozada writes:
Over the past few years, some colleagues at The Washington Post and I have played our own parlor game, assembling a list of verbal crutches, stock phrases, filler words, cliches and perpetually misused expressions that we should avoid in The Post's Sunday Outlook section — or at least think hard about before using. The list received some attention last year on the media blog Romenesko, triggering many more nominations and additions.
If you're a writer, even if you never write about Beltway politics, you're sure to find your own words in that list, taunting you, laughing at your laziness, or worse yet your silly idea that you were being original when you wrote, say, "This is not your father's [anything]" or "What happens in [somewhere] stays in [somewhere]."
At Bleacher Report, we have our own cliché blacklist. There are only 20 phrases on it, but we're serious about them. We refer to the list when evaluating current and prospective B/R writers.
Our list is about a year and a half old. I think it might be time to update it. We solicited your help when we made the list, so I'm going to do that again: Do you think there are clichés that belong on the list more than some of the incumbents? Any new phrases that have become hackneyed and tired in the last 18 months? If so, suggest them in the comments.
Meeting deadlines is crucial in sports journalism. Readers want content immediately after a game or it becomes irrelevant. In-depth analysis of a player is only important while the athlete is either struggling or excelling.
But it's just as important for the article to be engaging and grammatically correct.
Copy editing is hardest when you're working on a deadline. As part of the Advanced Program in Sports Media, I was given three breaking-news assignments last week. For each of them, I had three hours to conduct research, write the article, insert media and submit.
Even with that tight of a deadline, it's crucial to leave some time to look over your article.
The first step in copy editing is proofreading your article, making sure you don't have any typos or careless misspellings.
After that, make sure your facts support your main argument. Statistics and game highlights are important, but only if they are put into context.
For example, if you argue that Houston Rockets point guard Patrick Beverley is most valuable for his defense, citing his three-point percentage does not support your point.
If you cannot find significant data to assert your claims, you need to either keep digging or adjust your lede.
After proofreading and logically organizing your main points, make sure you're presenting the opposing argument. Solely pointing out the strengths of your points without thinking about the other side leaves your readers with questions. Emphasizing the flaws of the opposing viewpoint gives you the opportunity to strengthen yours.
The reader needs to understand why the conflicting argument makes less sense than yours.
A poorly written article with a solid viewpoint is distracting. A succinct and grammatically sound but weak argument will not sit well with readers either.
Even the most professional writers are likely to have some spelling or word-choice errors after completing a first draft, and there are always ways to improve your argument. When you're finished writing, take a moment to read over your work again. And again. And again.
* * *
Michael Mandelkern is in the Winter class. Follow him on Twitter @metsonmymind.
One Thing You Need to Know is a series in which we ask members of the Bleacher Report Advanced Program in Sports Media to write about just that: One thing they've learned that they would pass along to other aspiring writers.