Philadelphia Writers Meet-up: May 24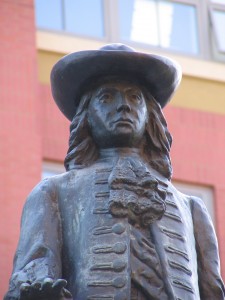 Philadelphia, you're up.
The next Writers Meet-up will be Thursday, May 24, from 6 to 9 p.m. at the Fox and Hound, 1501 Spruce Street in Philly.
You know the drill by now so I don't have to tell you that Bleacher Report will be plying you with food, drink and B/R schwag, including the debut of our latest T-shirt. Plus, you get to meet National Lead Writer and podcaster extraordinaire Dan Levy.
All you have to do is RSVP so we'll know how much food to order and how much amazing stuff to bring. You can do that in the comments or by sending me an email.
And you should also think about all those times when you said to yourself, "I wish I had someone from Bleacher Report's main office here in the room. I've got some things to say." We want to hear them.
* * *
Photo: ConspiracyofHappiness / Flickr Creative Commons