B/R Internship success story: Ben Chodos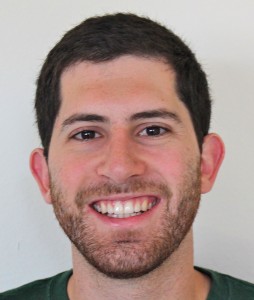 I wrote my first sports article 18 months ago. Today, I'm a full-time, paid writer for Bleacher Report's TNT (breaking news) team.
There is no way this would have happened without the B/R Sportswriting Internship. The resources provided in the internship allow young writers to improve rapidly, as long as they are willing to work for it.
After graduating from college last June, I started part-time work for a local sports website, but I wanted more exposure for my writing. I stumbled across the internship while searching for opportunities, and thankfully, I was accepted into the Winter 2012 class.
I didn't really know what to expect, as I had never been published on a website that covers national sports. I knew little about search engine optimization and headline creation, and I had no idea how good my writing was compared to other interns.
I decided all I could do was work hard, meet all my deadlines, take advantage of every opportunity and use the resources available to me.
Turns out, there are a lot of opportunities and resources available to interns, and at B/R, hard work pays off.
My articles drastically improved once I learned how to create a compelling headline and write a proper lead. I received constant feedback from professionals, which helped me identify mistakes that frequently appear in my writing. By the end of the internship, I was acclimated to B/R Content Standards, and I was churning out articles with far fewer errors.
In addition to completing weekly assignments, interns also complete one on-call shift a week. This gives writers the opportunity to be in a fast-paced environment where articles need to be done quickly and cleanly.
This part of the internship ended up being particularly useful for me. I got the chance to put my newly acquired skills to use in a trial for the Trends and Traffic (TNT) team.
The foundation I built during the internship proved extremely valuable during this trial. I was able to come up with compelling headlines and crank out articles with clean copy in a short amount of time. I never would have been able to do this without the guidance and advice from the internship faculty.
After the trial, I was hired to work full time for the site. It's a humbling opportunity that still hasn't really set in for me. Calling myself a sportswriter still feels strange, but thanks to the amazing people at the writing internship, that's what I am.
This site is always looking for people who have something to say and are willing to hone their craft. Work hard and soak up everything you can from the dedicated and remarkably helpful staff, and a paid opportunity may come up sooner than you think.
* * *
Check out Ben's B/R profile and follow him on Twitter @bchodos.