Success Stories: Michael Cummings' 5 million world football hits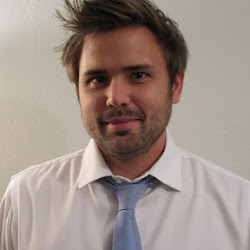 World Football Lead Blogger Michael Cummings recently passed the 5 million reads threshold, something only 36 Bleacher Report writers have ever done. To mark the occasion, we asked him to write a blog post about his experience at B/R so far.
I worked in the newspaper business for seven years. It was a mixed experience.
I started as a stringer at a metro and later worked A-Section and sports at two community papers. I learned how to write short, declarative sentences in the active voice. I learned how to develop sources, craft ledes, ask the right questions and eat a meal while doing all of it, how to look down on bloggers, work with the em dash, edit copy, design pages and work on deadline.
I covered city councils, local, state and national elections, high school sports, college sports and, once, an NFL game between the Denver Broncos and the Tennessee Titans. I wrote breaking news, enterprise, features, roundups, columns, headlines and cutlines.
I won awards, like all print journalists seem to do, and I memorized the AP Stylebook, almost from cover to cover. I even interviewed Craig Kimbrel—the 2011 National League Rookie of the Year—when he was an unknown pitcher at a tiny community college in North Alabama.
In other words, it wasn't all bad. It wasn't all good, either. Business soured, and newspapers everywhere cut staff. I wasn't immune. I accepted pay cuts, I endured furloughs, and with an ever-steady number of print journalists fighting for fewer jobs, I struggled to rise through the ranks.
Then I applied for a position with Bleacher Report.
Football—soccer—had always been my favorite sport, and since my first day at a newspaper I had often looked for a chance to combine my passion for the world's game with my career. A few days after I applied, B/R hired me for a six-month gig.
I started in August 2011 and quickly learned that I knew nothing.
I won't go into all the details—apply to write for B/R if you want to know more—but I will say this. In six months at Bleacher Report, I learned more, accomplished more and stretched myself further than I did in seven years as a print journalist.
When I applied, I had all the misgivings you might expect. B/R was an aggregator, I thought, or at least a blog site with way too many people saying way too many outlandish things.
I was wrong. B/R rewards hard work. The quality improves every day. Editors and staff teach you how to get the best out of yourself, and if you're willing to work, you will succeed. What's more, you will be proud of what you produce.
Nine months after I started my internship—I'm now a World Football Lead Blogger—nearly 5.4 million people across the planet have read my writing. I work in multiple platforms and maintain a significantly stronger presence in social media than ever before. None of that would have happened without Bleacher Report's help.
I took a chance on Bleacher Report, and it took a chance on me. It turned out to be a perfect fit, and it's easily the best career decision I've made.
* * *
Follow Michael on Twitter at @MikeCummings37.