How the B/R Internship set me on a sportswriter's career path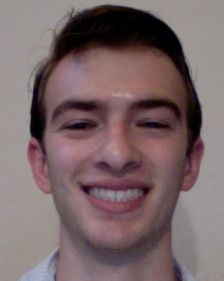 My path from confused college student to NBA Lead Writer for Bleacher Report might best be described as the anti-Lemony Snicket story—A Series of Rather Fortunate Events.
I first dipped my toes into the B/R pool in the spring of 2010, when my close friend (and now fellow B/R employee) Will Leivenberg recommended I give the site a try. I didn't start getting serious about it until that summer, when I took up with the internship program. The experience proved to be more challenging and, in turn, more formative than I could've ever imagined.
With a helping hand from the editors, I learned how to channel my passion for sports and my writing skills into entertaining and informative pieces about a wide array of topics, even (and especially) those about which I knew little at the time. The program taught me how to do research on the fly, work on deadlines and spark lively debates with my words.
More importantly, partaking in the internship program forced me to go back to basics in the best and most necessary way possible. I learned how to simplify my writing so as to accentuate my own voice and make my articles more fun to read.
Above all, the internship allowed me to get my foot in the door of the company, to work and familiarize myself with people who could help me along my path to getting paid to write about sports. That unpaid summer internship allowed me to become a Featured Columnist for UCLA football (my alma mater—go Bruins!). That, in turn, led to a paid internship the following winter, wherein I was responsible for turning out more content with less direct guidance, but more creative freedom.
Once that was over, I kept in contact with a slew of editors in the months that followed, contributing articles wherever and whenever I could. Until, in May 2011, one of the college basketball editors put me in touch with the Trends and Traffic (breaking news) team, with whom I scored a full-time job writing about seemingly every sport imaginable.
I spent a year honing my craft and stocking the front page with TNT before an opportunity to write full-time about the NBA (my true sports passion) opened up.
Thanks to that first internship, I knew what B/R expected of me and was prepared to deliver at each step along the way. As it turns out, where otherwise I might've finished college still scrambling for a job, those 10 weeks of hard work sitting at my computer over the summer set me on a course for a fun and fulfilling career pondering sports.
* * *
Check out Josh Martin's B/R Profile and follow him on Twitter @Josh_E_Martin.