Featured Columnist of the Month: Adam Fromal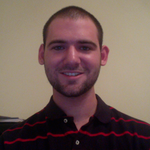 What started as an attempt to quell boredom during a family vacation has grown into a means of paying the bills for Adam Fromal.
Fromal, Bleacher Report's Featured Columnist of the Month for August, was sitting on a beach, bored, and decided to give B/R a try upon a friend's recommendation.
"I had always liked writing and have always been a sports fan, so I started writing sports satire pieces on my own blog and I'd be excited when I'd get like 10 reads," Fromal said. "One of my friends told me about B/R. Two weeks into it I hopped on with Max [Tcheyan] and the Internship program. It just kind of took off from there, and I loved it."
Since then, Fromal's been a Featured Columnist and has worked with the college football, college basketball and NBA teams, and he's currently working as a paid writer with the TNT (breaking news) team. He's also since received a few more than 10 reads—he's currently approaching the 10-million read mark.
While he's done pretty much everything at Bleacher Report, his main focus is the NBA, and that's where he does the bulk of his work.
"I've always gotten really into March Madness, so as a result love college basketball," Fromal said. "I love statistics, so that part of basketball always appealed to me. But over time, I really got into the legacy factor of the NBA that doesn't really happen in college, so in that sense, the NBA has been my basketball priority."
His editors can't stop singing his praises, either.
"Adam's knowledge of the game of basketball is only surpassed by his unbridled ambition," Deputy NBA Editor Chris Trenchard said. "He strives to understand every facet of the game on a level few ever think to consider."
Added Assistant NBA Editor Ethan Norof: "His work is well-written, his ideas are well-supported and the structure of his pieces results in consistently compelling reads. Adam's knowledge of the NBA is clear in everything he writes and he is unafraid to challenge the traditional narratives."
Fromal entered the University of Georgia as a triple major (yes, triple: classic culture, latin and psychology) intending to join the teaching ranks upon graduation. As he enters his senior year at Georgia, teaching remains a viable option, but a career in digital media is an option too. In addition to his paid NBA writer duties, he's also taken on a larger role assisting with the Sportswriting Internship's feedback program.
His advice for other up-and-coming writers?
"The most important thing is to not be discouraged at first by read totals," he said. "The main thing is to make sure to publish something you're proud of. Sooner or later, one's going to take off, probably when you least expect it."
Check out Fromal's published work on B/R here and follow him on Twitter at @Fromal09.
* * *
Sean Swaby is Bleacher Report's Featured Columnist Coordinator.