Success Story: Chris Mahr, from B/R writer to Lost Lettermen managing editor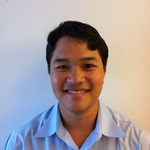 Having a dream is easy. Keeping yourself accountable and honest while chasing it is hard.
When I left my job as a publicity assistant in January, I had a dream of making it as a writer. But when the sheen of quitting my job to pursue what I really wanted to do had worn off, I was left with the foreboding question that many before me have had (and many after me will have): What do I do now?
The obvious answer was "write." But how to generate opportunities, subsequent attention/page views and (fingers crossed) a future paycheck was significantly less clear.
It's as if the Bleacher Report Writer and Featured Columnist programs were tailor-made for people like me.
For six months, I knew that I would have at least one story to write each week. One deadline to meet. One opportunity every seven days to prove to B/R editors (and myself) that I was serious about this writing thing.
It not only kept me honest. It kept me constantly thinking like a writer—everything from developing my own story ideas to general ways of improving my writing on a story-by-story basis. Not to mention thinking about SEO best practices for the first time, an important skill as Internet sports journalism slowly but surely becomes the norm.
It also convinced me that I was, in fact, good enough to make writing my livelihood. Each note of positive feedback from B/R's editors; each story that I wrote that exceeded 1,000 reads; each set of comments that I received for my articles (good and bad) was a positive shot in the arm.
And before I knew it, I had nearly 40 bylines to my name with one of the most respected outlets in sports journalism—nearly quadrupling what I could advertise before I started with the Writer Program. I went from being merely an aspiring sportswriter to an actual one.
All those bylines, not to mention my newfound understanding of SEO, were enough to convince my current boss at Lost Lettermen that I was worth hiring as the website's new managing editor in July. Accountability, Bleacher Report style, really paid off.
And I'll be sure to stay in touch with everyone who helped me along the way. B/R is only getting bigger and better, and I know I can always stand to learn a thing or two as I continue to chase a dream.
* * *
Chris Mahr is the managing editor at Lost Lettermen. His Bleacher Report profile is here.