How I learned to use #hashtags wisely #AndYouCanToo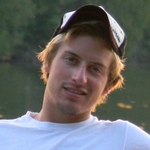 For the Love of the Page is a series in which Bleacher Report Sportswriting Interns explain why they write and what they've learned.
* * *
Online media is where it's at.
Coming into Bleacher Report's Sportswriting Internship, I was familiar with the big social media platforms, and I wanted to use them to get my work seen. So I made sure to post every article to my Facebook page and tweet them on Twitter.
Then I discovered hashtags #GoodPublicity.
I'm still learning about them, but they're a tool for Twitter users to highlight key words or topics in a tweet. For example, if you tweet a link to an article about LeBron James, include the hashtag #LeBronJames. This allows your tweet to be seen by anyone searching "LeBron James" on Twitter.
For exposure, good hashtagging is to Twitter what good SEO is to Google. Don't overdo it, of course. Twitter recommends no more than two hashtags per tweet. This is something I am still working on. Originally, I thought including as many relevant hashtags as I could would be more beneficial.
Finding those perfect words to hashtag can be tough. You can always look at what is trending on Twitter, or use a site like Hashtags.org. Sometimes it is best to just go with your gut, though, and think of what people may be searching for in relation to what you're writing about.
With the experience I have via the internship, I can say this: If you don't have a Twitter account, or you don't use it to post articles, then you are missing out.
Not only will it allow your work to reach an audience that you never knew existed, it will be a way to connect with your readers.
I had a Twitter conversation with a reader over an article I wrote on the rumored Chicago Bulls signing of Nazr Mohammed. We had differing opinions, but nonetheless, it was great to experience that kind of reader interaction. If that's "building my brand," then I want more, and social media has been the best start.
I've learned so much from everyone at B/R and the available resources. The future of journalism is online, and being able to practice in that environment gives me a leg up on the competition #ThankYou.
* * *
Taylor Giffin is a Bleacher Report Featured Columnist. Follow him on Twitter: @TayGiffin.