How the B/R internship turned me from a sports-radio caller to a writer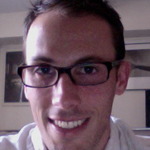 For the Love of the Page is a series in which current and former Bleacher Report Sportswriting Interns explain why they write and what they've learned.
* * *
Upon receiving the news that Bleacher Report had accepted me for its Sportswriting Internship, I was excited for all the possibilities the opportunity could bring. So far, it has helped me develop my writing and still get my work noticed.
One of the biggest things I've learned is how to write objectively, with depth and with the ability to dig beyond the surface of a story.
I came into B/R prepared to make bold predictions and use the platform as my soapbox. I wasn't aware of how much room there was for my writing style to mature. My voice started out underdeveloped and similar to that of a sports-talk radio caller. I didn't know how to clearly articulate my thoughts and support my opinion.
Naturally, it was a big adjustment to keep my passion from clouding rational judgment when I write, and B/R readers obviously deserve that kind of objectivity.
B/R embraced my "green" writing style and guided me toward developed opinions, predictions and arguments in a professional format. The editors encouraged me to back up my writing with facts every time—not just when it's convenient. In doing so, I've been able to steadily build credibility I never thought possible.
Enhancing the depth of my writing has also made watching sports so much more enjoyable. After completely investing myself in researching a topic, I've become a more educated fan of the game.
For example, I love following tennis, but I never used to watch the players in those minor/obscure tournaments between majors. I've covered tennis closely in the internship, though, and it's forced me to study player patterns in every tournament. And when it comes time to write about players to watch in the majors, my articles reflect the extra attention.
As long as I continue to commit myself 100 percent, B/R has convinced me I can be a successful sportswriter.
* * *
Benjamin Block is in the Summer/Fall Internship class. Follow him on Twitter @BenjaminBlock21