Success story: From the B/R Internship to Canada's Sportsnet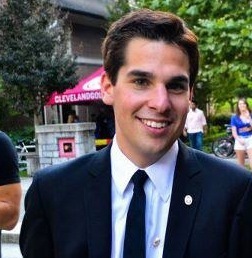 The Bleacher Report Sportswriting Internship greatly benefited me in my career progression. Bleacher Report helped me realize how much I loved writing, and the internship B/R has is unparalleled outside of a journalism school.
Over the course of my internship, I learned the ins and outs of what it is to be a new-media writer, how to properly vet my work for mistakes, use proper grammar or properly source material. Everything I learned in my three months as an intern last fall helped me get to where I am today.
I really came into my own in the B/R internship, and learned to write like a true professional. I was taught to stress quality over quantity. Sure, 200,000 reads is great, but if it is not a quality piece and you are getting bad comments over and over, you are not doing yourself or B/R any good.
I also learned to grow some thick skin. Don't let comments get in your head, but reply if it is constructive. No petty arguments. They aren't worth your time and are embarrassing.
Following the internship, I joined B/R as a Featured Columnist for the LSU Tigers and Vancouver Canucks. I also wrote articles about the NHL, tennis, golf, college football and the NFL. My year spent doing this really helped me establish my name and back myself up with my work.
If I hadn't been accepted to B/R's writing academy, I probably would not have invested any time at all in sports broadcasting. My editors helped me greatly as I went through an intense interview process to finally get accepted to the College of Sports Media in Toronto, the only school of its kind in Canada. The work I had done with Bleacher Report, and having over 200,000 unique reads, really helped wow the school board.
In addition to being accepted to the College of Sports Media, I have secured a job writing for Rogers Sportsnet. Sportsnet has a wide range of media coverage in television, radio, online or magazine.
Within the first three days of school, I was offered a job writing for Sportsnet.ca. I had established a name within the United States, but I needed to find a place in the Canadian journalism industry. Currently I am writing opinion pieces for SN, not so different from B/R.
One thing B/R taught me and something that has really advanced me rapidly in the industry is to be unbiased. So far, my columns have been well received, and it looks like I could go far with this. Without Bleacher Report ever allowing me the opportunity to intern, this dream would never have become a reality.
I highly encourage anyone to apply for an internship with B/R. It has helped me and countless others to become established in the industry. Thank you, Bleacher Report, for helping me change my life and making it feel like I am never working a day in my life.
* * *
John Bain is a former B/R Featured columnist who now writes for Sportsnet. Follow him on Twitter @John_Bain