Featured Columnist of the Month: Jamal Collier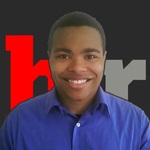 Jamal Collier double majored in finance and psychology at Washington University in St. Louis. So naturally, he's compelled by two things: people and numbers.
"I hope it doesn't sound creepy, but I've always really been interested in people-watching," he said. "That, and I'm really into anything with predictive value, which went along with finance … like using basic science and data to come up with predictions."
Collier, Bleacher Report's Featured Columnist of the Month for October, has unsurprisingly transferred his love for people and numbers into a flourishing role with fantasy sports at B/R. While initially starting with just fantasy football, he's since joined the NBA team as well to write about the Nuggets and become B/R's only fantasy basketball FC.
Basketball was Collier's first love. Considering he's Bleacher Report's third most-read football writer, it's hard to Collier didn't really start following football until 2007.
Like many, he was drawn to football only after joining a fantasy league through his church.
"I used to always think that the games were too long," he said. "Since I've gotten more into it, the games have just gotten faster and faster."
Collier initially jumped on board with Bleacher Report in 2008, but as he put it, "studying got in the way" from his being able to commit in full to publishing. In August he was able to put his best foot forward and after a month joined the Featured Columnist ranks. Now, just another month later, he's doing paid work with the NFL team.
"Jamal became a Featured Columnist during Week 2 of the NFL season and he took it upon himself to stand out at Bleacher Report," NFL Associate Editor Ian Kenyon said. "His hard work was evident from the beginning as he routinely went above and beyond his scope of responsibilities.
"Jamal has a bright future as an NFL writer."
Collier's advice for other budding scribes? Engagement.
"Pay close attention to your comments. It helps," said Collier, who recently crossed the million-read benchmark. "It's always good to respond to your audience … It always helps to interact with your readers and check in with them since you've last written. Write a lot, do your research and show your readers that you're educated."
* * *
Check out Collier's published work on Bleacher Report here and follow him on Twitter @StatManJ.
Sean Swaby is Bleacher Report's Featured Columnist Coordinator.