Adam Lazarus: Joe Montana-Steve Young author on how B/R helped his writing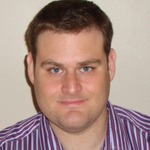 Already a successful print journalist, author and member of the Professional Football Writers of America, Adam Lazarus joined Bleacher Report's Breaking News Team in September 2010 and moved to the NFL team a year later.
His third book, Best of Rivals, about the famous Joe Montana-Steve Young quarterback controversy, came out in September.
His first two books were Chasing Greatness: Johnny Miller, Arnold Palmer, and the Miracle at Oakmont and Super Bowl Monday: From the Persian Gulf to the Shores of West Florida: The New York Giants, the Buffalo Bills, and Super Bowl XXV.
We spoke to him about his new book, and about how Bleacher Report helped his writing career.
How did B/R improve your writing or research habits?
My time at B/R helped me write more succinctly. I came to appreciate the short, quick, concise statement a lot more while I was writing for B/R. Sometimes, it's better to say something with five words than with 10. I also developed more of an opinionated voice, learning to make declarative statements about what was going on in the world of sports, either critical or praiseworthy.
That was not something I did much of previously. Reporters or storytellers don't really get to infuse their opinion into what they write. At B/R, I was able to do that, and I think I learned something new each time I wrote those opinion pieces.
How did your latest project come about?
After my second book, I wanted to do another NFL story, one that was relatively topical. So I started pursuing the idea of quarterback controversies. It seems like every year there is a quarterback controversy or at least one looming on the horizon. So once I started down that road, the Joe Montana-Steve Young episode immediately surfaced.
From there, I decided that story was the most compelling and definitely deserved deep exploration. The relationship that Montana and Young had was a key part of the topic and something I cover in the book, but the differences between the two men (off and on the field) was the most compelling part. Detailing that while properly reconstructing the timeline and events was a fun challenge.
What advice do you have for aspiring authors on B/R?
I would tell aspiring B/R authors to find a project they are passionate about and one they really believe is rich enough to be "book-worthy." You have to do so much prep work to write a book to make sure there is enough of a story there. Find that out first.
And if you do all that and think there's enough for a book, start writing.
You only get better at writing by writing. Construct a sample chapter and refine it over and over again so you have something tangible to show people when you look for a publisher. Doing that will also help you develop the ability to write long pieces, which is obviously key for a book.
* * *
Best of Rivals is available on Amazon and Barnes & Noble. The book features interviews with greats like Joe Montana, Steve Young, Jerry Rice, George Seifert, Mike Shanahan and many more. It's also been featured on places like Comcast Sports Bay Area, KGO-ABC TV, KNBR radio and more. 
Read more about Adam's books, hear some of the interviews and see some of the back jacket endorsements at www.alazarus.com and follow him on Twitter @lazarusa57.
* * *
Neri Stein is the On-call Assignment Editor for the Bleacher Report Sportswriting Internship.