Internship lesson: Getting the simple things right makes all the difference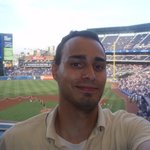 For the Love of the Page is a series in which current and former Bleacher Report Sportswriting Interns explain why they write and what they've learned.
* * *
Frustrated is the best word to describe me prior to being accepted into Bleacher Report's Sportswriting Internship.
Prior to the internship, I spent five years on active duty in the military, writing for various military publications. For the next four years I was a sportswriter for a small daily newspaper in north Georgia. Then I got married and left the writing field to move to where my wife's job was. Recently, I was moved back to part-time at my job in the automotive industry. With a new baby on the way, I knew that couldn't sustain my family.
So I decided to take action.
While acceptance into the internship didn't provide hard cash for me and my family, it did provide me a chance to hone my skills. Frankly, I didn't know everything. I just thought I did.
Outside of all of the valuable tools provided during the internship (one-on-one feedback, on-call days, assignments on sports I don't follow, etc.), the simple stuff is what makes the biggest difference.
For me, it was simply checking for the correct spelling of names or making sure I didn't have too many words in a sentence. All of it sounds simple, but these are errors many people make.
You think you know exactly how to spell (Rob) Gronkowski, but shouldn't you double-check just in case? Athletes spell their names in weird ways, and doing a quick check to ensure you spell the name right adds to your credibility. Readers will click away if you can't get the simple things done right.
Then there's the overuse of words in a sentence. Throughout my one-on-one feedback, my editor would count the words in each of my sentences. At the beginning of the internship, I was averaging 30-35. That's too long for the typical reader.
Now, as I'm writing, I look back at each sentence and do my best to get most of my sentences under 20 words, to keep readers engaged.
As my internship ends, I don't have a paid writing position yet, but I now have all the tools I need to get there.
Online journalism is a cutthroat business. You have to set yourself apart from everyone else. But if you can't do the simple things right, you'll never get the opportunity.
* * *
Chris Stephens is an MLB Featured Columnist. Follow him on Twitter @chris-stephens6