Samantha Bunten: How B/R launched my career in sports media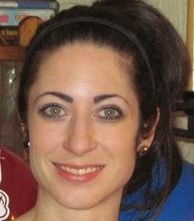 Four years ago, while wasting away in an art sales job that I was neither good at nor remotely interested in, I ran across Bleacher Report while searching online for articles on the Cleveland Indians during my then-usual attempt to find a way to pass eight hours in the office without lapsing into a coma.
My interest piqued by a piece comparing Curtis Granderson and Grady Sizemore (Hello, 2007), I registered for the site and began posting comments. I then received a "call for entries email" from B/R for a contest asking writers to submit a piece on Super Bowl XLII.
Long a closeted, aspiring sportswriter whose work mostly consisted of pieces read only by immediate family and close friends and never published at all, I decided I'd give it a shot. After agonizing over the piece for days (and my roommate holding me at fork-point to force me to submit it), I finally gave in and posted it. The article ended up short-listed for the winning entry, and thus inspired me to keep writing for B/R.
I started as a contributor to an Indians roundtable run by another writer and occasionally producing solo content, and a year later I took over the roundtable and began writing regularly about the Indians and the Browns. I then spent two years as an Indians and Browns Featured Columnist, during which time I was able to pick up enough odds and ends of freelance sportswriting work to establish myself as a sportswriter and radio host,  but not enough to pay the bills
Then, a year ago, I got a Facebook message from the COO of CineSport, the company that creates the video content for most major newspapers (New York Post, Boston Globe, Los Angeles Times, etc.), asking if I would be interested in interviewing for the Senior Sports Editor position at the company. I got the job on the spot, and have been with CineSport for just over a year.
I write original content, have the final edit on all written material produced by the company, am the contact person for the editors in chief of major newspapers all over the country and oversee a staff of junior writers and production assistants. Additionally, my radio show was picked up by ESPN and I've contributed freelance work to ESPN.com, NFL.com and the Cleveland Browns website.
I wish I could say I thought I got lucky, but the reality is that it took a really long time to establish myself to the point where I was targeted for such opportunities. I spent four years writing for free or for nominal fees. It was tedious, frustrating and financially difficult, but in the end, it paid off in spades.
And the reason it paid off? The exposure I got as a writer for Bleacher Report.
Both CineSport and ESPN contacted me because they found my work on B/R. I hadn't applied for either job. The powers-that-be at these sports powerhouses were searching B/R, looking for job candidates.
It's a good lesson for anyone frequently exasperated by the thought that plagues every amateur sportswriter: Is anyone with hiring power actually reading this stuff?
The answer, it turns out, is a definite yes.
I am eternally grateful to Bleacher Report for the opportunity it gave me to showcase my work. Through a combination of hard work on my part and the willingness of B/R to give its writers ample promotion, I now hold a senior position in sports media.
Oh, and the last two junior writers I hired at CineSport both had Bleacher Report writing backgrounds. It was the first place I looked when I needed to find new talent.
Truly, B/R gives as good as it gets. If you share your talents, hard work and sports knowledge, the site will in turn share your work with the world.
I know that at times, attempting to get a break as a sports journalist feels like being stuck on a treadmill, endlessly running but never getting anywhere.
Keep writing, and know that editors like me across the sports media world look first to B/R to find upcoming talent. Find what you're passionate about. Write about it. And then someday, we'll find you.
* * *
Samantha Bunten is a Senior Sports Editor for CineSport. Follow her on Twitter @samanthabunten.