How Bleacher Report helped me get my first book published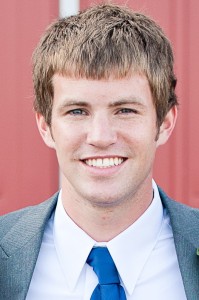 When I began writing for Bleacher Report close to a year ago, I had no idea what type of doors this experience would open. Little did I know that my connection to B/R would become the spark plug for my first published book.
My work, "Sports Under the Microscope," was released recently through SlimBooks, whose philosophy is to publish "bite-sized, brilliant books, that you can read in an hour or two."
My experience writing on B/R has been pivotal in this process for numerous reasons. For one, the recognition of Bleacher Report gave me instant credibility as an author. I highly doubt this opportunity would have been afforded to me had my background been void of this experience.
Secondly, B/R has been instrumental in taking my writing to another level. While I'm by no means on the road to being the next Bill Simmons, I can thank B/R for helping me hone my craft. This refining has not only helped me develop more quality work on B/R, it has also enhanced the formation of the SlimBook.
My book examines the way social media has transformed the world of sports. It looks at figures such as LeBron James, Brian Scalabrine and Tim Tebow, unpacking the way these figures amplify how social media has impacted the sporting world. It also delves into "technical foul" usages of social media, such as when clowns like Chad Ochocinco tweet at halftime. The later chapters detail both the positive and negative influences social media has had, specifically calling out behavior that unquestionably crosses a line, and playfully calling fans and athletes to more acceptable social media banter.
Here is a look at its cover, and here is an excerpt from the chapter on Scalabrine. The book costs just $5 and is available in numerous digital formats (PDF, Nook, iBooks (iOS), Kindle Device).
What's more, you can buy the book at a 20 percent discount using this code: BLEACHER.
This opportunity to produce a SlimBook is yet another reason why I'll continue to write for Bleacher Report. With B/R's ever-growing publicity and its intentionality in developing writers, more and more B/R writers will find rewarding opportunities coming their way. I'm thankful for what's developed with the SlimBook, and I'm thankful to B/R for helping open the door.
 * * *
Haddon Anderson is an NBA Featured Columnist for the Chicago Bulls. Follow him on Twitter @HaddonAnderson.