Sportswriting: It's all about the passion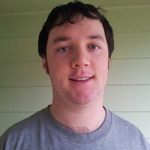 After a particularly thrilling day in the world of sports, ESPN's Scott Van Pelt will often begin SportsCenter by saying, "Sports are better than everything else, always."
It's a line that has stuck with me over the years as my passion and interest in the sports world grew from watching my parents scream and yell when the Oregon Ducks were doing well into a full-fledged fanaticism of my own. It's a passion that has gone from local teams to the entire world of sports.
As I write, my goal is to generate the same level of excitement in my readers. Every game has a story line, and every player has a story. They are the reasons I love to write. I like to think readers can look at a piece and tell when the author is enjoying what he or she is writing about and that he or she cares about doing it right.
I'm extremely lucky to be able to take part in the Bleacher Report Sportswriting Internship because it led me to reflect on why I love to discuss sports in the first place.
My number-one goal is to remain objective, regardless of sport or team. If you can't see both sides of an argument, you're just another fan with eyes for your team only. Without a real sense of objectivity in the journalism world, you won't make it very far.
Becoming more objective means fully understanding each viewpoint. Anyone can back up their argument using facts, but it takes something extra to understand where people on the other side are coming from and why they disagree.
When I write an opinion piece, I try to explain my viewpoint fully while recognizing why others may think differently. Ultimately, I'll base my conclusion on stats, history, recent performances, etc. No one is ever going to agree with any writer all the time no matter how flawless the writer's arguments may seem. But if I can stay objective, understand every aspect of an argument and use unbiased information, I will always come across as professional.
While my first goal is something I strive for each day, my second comes naturally: to enjoy what I'm doing. And here we arrive back to the passion. Covering, dissecting and analyzing sports shouldn't be considered laborious. It's a thrill, and those who do it inherently have a passion for it all.
I still wake up each Saturday in the fall with that familiar uneasiness in anticipation of my team's game. But over the years, I've come to realize that my passion and love of the game extend beyond my favorite teams. They have reached every corner of the sports world for me.
It's that passion I hope to exude with everything I write and with everything I do throughout my career.
* * *
Jeff Bell is an Oregon football Featured Columnist and was a participant in the Fall class. Follow him on Twitter @JrayBell.