Concision and focus: Writing advice from Poynter's Mallary Jean Tenore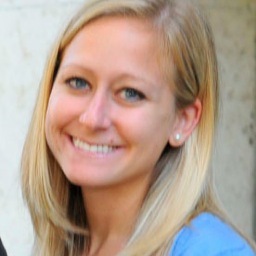 It should be obvious from how often I link to her work at Poynter.org that I'm a fan of the writing of Mallary Jean Tenore, that site's managing editor and media news writer.
The Public Relations Society of America ran a brief interview with Tenore for its website about "common mistakes and best practices in writing."
One of the things I like about Tenore is that she says a lot of the same things I do about writing—thus proving her brilliance!
The whole interview, which is only six questions, is worth a read, but in the spirit of Tenore's advice to cut through to the essential stuff, here are some highlights.
On what makes good writing:
Good writers leave readers captivated throughout a piece—not just at the beginning and the end. They don't ramble just because they can; instead, they cut what's not essential to the story and focus on what's most meaningful.
On using Twitter as a tool for improving your writing:
Twitter is a good tool for writers because it forces them to make every word count … As a writing exercise, try writing all of your sentences in 140 characters or less. Pay attention to what words and phrases you have to cut out, and see if you notice any habits you should break free of.
Advice for someone starting a writing assignment:
Stories that lack focus are hard to read, and they're not as strong. To find a focus, ask yourself:  "What is this story really about?" Write down one sentence that answers this question.