Bleacher Report and CNN logos together: It's a sign of the times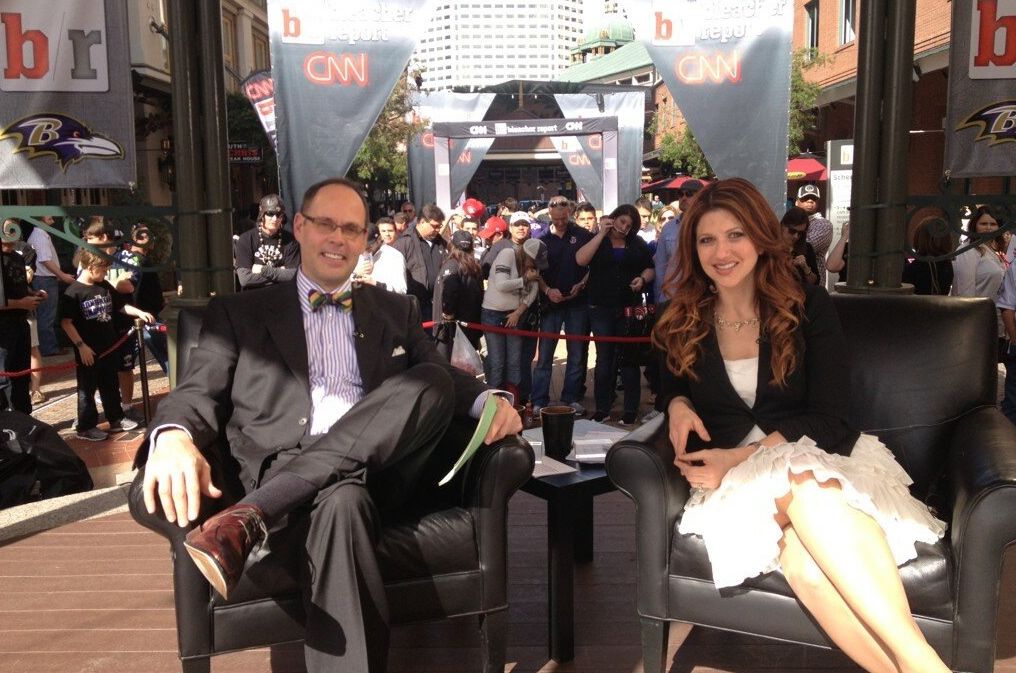 Clay Travis of Outkick the Coverage doesn't always say kind things about Bleacher Report, but, inspired by seeing the B/R and CNN logos on a banner at the Super Bowl, he wrote some insightful things in his roundup of the big week in New Orleans.
The fifth of his nine "thoughts from a weekend at the Super Bowl" was "Bleacher Report and CNN are official partners now," and he found the banner, which also featured the logos of the two Super Bowl teams, "a great window into the sports media universe at the beginning of 2013."
"CNN, perhaps the most trusted brand in media today," Travis writes, "is now sports partners with Bleacher Report, an Internet site that was founded in 2007." He continues:
I especially wanted to share this image with young guys and gals out there who are interested in careers in sports media. You hear a ton of negativity about our industry and its future. And, trust me, this is not an easy job. I work my ass off on OKTC, the radio shows, Twitter, other local radio shows that I appear on as a guest, you name it — I'm always working … But I love every minute of it.

And the opportunities are truly boundless right now. Who knows where sports media is heading? I certainly don't.

But how exciting should that be if you're young? It should be completely thrilling. Your opportunities are truly boundless. You don't have to work for forty years to write a column, you don't have to cover girl's high school basketball to write about the World Series. The sports world is full of options for you if you're smart and willing to work your ass off …

The Internet made everything a meritocracy … The guys behind Bleacher Report didn't complain about a rapidly evolving media landscape, they founded a business that sold for $200 million and is now the primary sports partner of CNN.

Opportunity is everywhere right now, guys and gals.

Seize it.
I edited some personal play-by-play of Travis' experiences for space, I hope without changing the meaning or spirit. You should go read it yourself.
It's a good expression of a sentiment I've had for several years, even before I came to Bleacher Report: For all the talk of doom and gloom in the journalism industry—and there is a lot of such talk, and with so many people losing so many jobs a lot of it is justified—it's also a very exciting time, and one that allows for optimism. The possibilities really do seem limitless.
A revolution is going on. You're in the middle of it. It won't be free of difficulties, but it's a thrilling time to be around.
* * *
Photo: Ernie Johnson and Rachel Nichols on the set of "Kickoff in New Orleans: A CNN-Bleacher Report Special" Saturday.