Video: Inside the Bleacher Report editorial process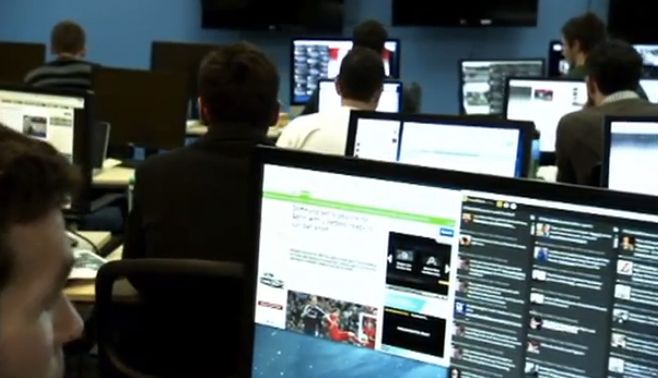 Bleacher Report is hiring writers. Aggressively. We're investing heavily in publishing tools and looking for people who can tell stories for the digital age. If you're an experienced and talented sportswriter who can also do great work on video, or if you're a world-class content designer who understands sports, Bleacher Report wants to talk to you.
B/R has been working hard over the last three years to raise the quality bar with our existing writer base, and we're now setting our sights on the next level of talent and the next level of storytelling. Writers with an interest in taking on special projects, deep dives on an array of subjects from detailed scouting reports to NBA lifestyles, should get in touch.
Send us an email with your résumé, clips and a link to at least one social-media profile. Let's talk.
But wait. Isn't Bleacher Report just a bunch of jokers writing SEO headlines to game Google search?
That's like asking if the world is flat.
We're proud of the complex and talented editorial operation that's behind the explosive growth the site has experienced. Bleacher Report is the fourth largest sports site on the desktop in the United States, and among mobile sites we're second. We want to be transparent about how we do things.
To that end, we're releasing a series of videos, starting today with "The Process," a look at a typical "hard-knock" day at B/R headquarters in San Francisco. Upcoming videos will explore how Bleacher Report develops writers, how B/R stories find their audience, and the opportunities B/R creates for its contributors.