Building confidence and losing weasel words in the B/R Sportswriting Internship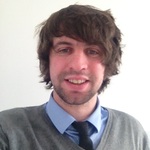 The Bleacher Report Sportswriting Internship has undeniably enhanced my skills as a writer.
The stand-out trait that I have learned from the internship so far is that you have to be confident in your work. Prior to writing for Bleacher Report, my pieces were littered with weasel words like "maybe," "could" and "might."
Not anymore. Now, I take ownership of my articles and of my ideas.
The process has encouraged me to really think about what I'm putting out there. The result has been a greater interest in my work from the readers. Not to mention the sense of pride seeing my own ideas out there, not half-hearted, glossed-over clichés.
This improvement hasn't happened by accident. As an intern, I now have so many contacts to bounce ideas off, including my feedback editor, Adam Fromal and the assignment editors, Andrew Brining and Neri Stein. Even some of the very best writers on B/R have chimed in.
Everyone is keen; everyone is willing to help. I feel as though I belong to a forward-thinking and progressive community.
I may never make it as a full-time paid writer, but the reason I started writing was never about money. It was because I loved sports. This whole experience has given me a way back into writing, and you know what? I've loved every second of it. Every week presents a new challenge and a new opportunity to fuel my sports obsession.
Hopefully I can continue to work my way up the ladder at Bleacher Report. If not? Well, I've got the writing bug back and my work is better than it has ever been. What more could I possibly ask for?
* * *
Matt Jones is an intern in the Winter class. Follow him on Twitter @MattJFootball.
One Thing You Need to Know is a series in which we ask our interns to write about just that: One thing they've learned in the B/R Sportswriting Internship that they would pass along to other aspiring writers.