Featured Columnist of the Month: MLB's Joel Reuter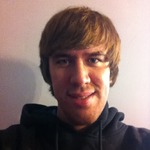 Joel Reuter's passion for baseball began with a combination of his love for the Chicago Cubs and for playing the sport. Now he's parlayed that passion into the start of a promising writing career.
Bleacher Report's Featured Columnist of the Month for April, Reuter stumbled upon an article four years ago to the day and was compelled to contribute. Since his first piece on April 29, 2009, Reuter has compiled nearly 12 million reads and cemented himself as an integral part of B/R's MLB team.
"He is hardworking, talented, reliable and versatile, and these are just a few of the qualities that have allowed him to steadily climb the B/R ladder," MLB Editor Stephen Meyer says about Reuter, who was the only national MLB Featured Columnist when Meyer joined the editing team in 2010.
"We're very lucky to have him, as he—as much as anyone—defines the term B/R lifer."
Reuter was hardly a novice to publishing when he jumped on board with B/R. He's been stringing prep sports for local newspapers around suburban Chicago since he was a junior in high school.
"I've covered everything," Reuter says. "I had to cover wrestling a handful of times … I don't know a thing about wrestling."
Though he's a passionate fan of the Chicago Bears and all things University of Illinois, Reuter says baseball and the Cubs are No. 1 for him—both as a fan and as a writer. He hopes to one day be the beat writer for a major-league team, with the Cubs naturally being the ideal beat. He'd prefer not to talk about what happened in 2003. He'd rather think about the time Glenallen Hill smashed a home run out of Wrigley Field and onto the rooftops across Waveland Avenue.
The 24-year-old Reuter has found that communication has been the most important key to his success so far: "It's the biggest benefit as a writer to talk to your editors regularly to learn as much as possible from them," he says. "You want to keep fresh and never treat writing as a chore."
* * *
Check out Reuter's published body of work on Bleacher Report here and follow him on Twitter at @JoelReuterBR.
Sean Swaby is Bleacher Report's Featured Columnist Coordinator.