FC of the Month Doug Mead: 35 years later, plan is in motion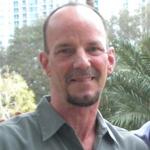 A promising publishing career was laid out perfectly for Doug Mead: He had just finished high school and been accepted to Tufts University in his hometown of Boston, and he had every intention of studying journalism. 
Then, as he puts it, life had different plans for him. 
"My mother suddenly passed away and I ended up embarking on a wonderful drinking career," Mead says. "My path was a wee-bit different than I had originally planned." 
Mead, 54, Bleacher Report's Featured Columnist of the Month for July, bounced around various jobs for a decade before entering the banking industry, where he spent a quarter-century working mostly in project management. 
Now, sober for 24 years, he's back doing what he set out to do: writing about baseball.
When President Obama took office in 2009 and centralized education financing, essentially cutting out the middle man, Mead knew that his job dealing with education at a large bank would soon cease to exist. So he and his wife, Lisa, decided to uproot from Boston and head to Palm Springs, Calif., where they could both be closer to family. 
When he was laid off from his first SoCal gig after nine months, Mead decided to re-embrace his former ambition. He freelanced a bit before jumping on board with Bleacher Report in the summer of 2010 to cover the Los Angeles Angels. 
As a Bostonian, Mead will always have the Red Sox in his heart, but he began to open up to the Angels because of the local support, just as he had once sympathized with the Marlins during a stint of living in South Florida. 
"Baseball as a whole has always been my single greatest passion in life—aside from my wife, of course—since I was 7 years old," Mead says. "In 1967 the Sox were something like 100-1 odds to win the pennant and they went on to win it, anyway.
"Carl Yastrzemski ended up winning the Triple Crown and that whole season I spent the year putting together a scrapbook of all the things that happened. It really cemented my love of the sport." 
After his first six months of covering the Angels as a Featured Columnist, Mead was approached by MLB Editor Stephen Meyer about moving into a larger, league-wide (and paid) role. He became one of the MLB team's top national writers, then was promoted to MLB Assistant Editor in March. He continues to write regularly. 
So although he may have taken a slight detour, Mead is back to spending the bulk of his time doing what he wanted to do some 35 years ago. He writes almost nightly while spending his days helping generate MLB-related content ideas and working with and mentoring the MLB Featured Columnists. 
"The most important thing I've taken from all of this is the need to commit to everything in full," he says. "Back in 2010, after I lost my job, unemployment in Palm Springs was at a historically high rate. 
"I had to make a decision about what I was then going to do and decided to follow through and work toward my original dream," he continues. "I basically asked Adam [Hirshfield] and Stephen, 'Whadya need me to do?' and treated every article like it was the last." 
Since joining Bleacher Report, Mead has eclipsed 8.5 million reads and has published 830 pieces while continuing to impress his editor, Meyer. 
"Doug is the definition of a self-motivator, and he displays nothing but the utmost professionalism and a positive attitude," Meyer says. "His relentless work ethic helped him rise through the ranks from a team FC to a national FC to Assistant MLB Editor, and he has deserved every step up along the way." 
* * *
Chek out Mead's published body of work here and follow him on Twitter at @Sports_A_Holic.
Sean Swaby is Bleacher Report's Featured Columnist Coordinator. For information about potentially becoming an FC, see the program's page here.