Want to write for a living? Build your portfolio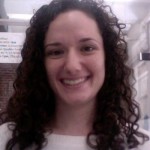 As an aspiring sportswriter, the most important thing to have on your résumé is a portfolio stocked full of good clips.
Part-time gigs or internships at radio or TV stations and editing roles are great, but if you want to be a writer, you better show it. 
When I was in college, a professor once said to us: If you walk into an interview and say you want to be a writer but can't even present so much as a personal blog, you might as well throw your application away yourself. 
The way the journalism world used to work was you'd try to get any job you could at the local paper right out of college and slowly work your way up. These days, those entry-level jobs at the local paper have been replaced by the blogosphere and a wide range of websites—including Bleacher Report. 
Steady writing for Bleacher Report will do more for you than most other sites. Whether you're a regular Contributor, a Featured Columnist or part of the Advanced Program in Sports Media, you're a part of Bleacher Report. And Bleacher Report is part of the mainstream. 
Your articles may not be the front page leads daily and your name isn't being mentioned on TNT, but when a hiring editor looks at your Bleacher Report profile and sees a steady stream of articles and comments, that speaks to them. 
It's not easy to be accepted to write for Bleacher report these days, so if you're here, take full advantage. Write as often as you can, comment frequently and be proactive. 
Online media has made it easier for aspiring journalists to get their foot in the door, but it's also opened that door to much greater competition. 
Your portfolio is your greatest tool for moving ahead in this business, and Bleacher Report gives you a better opportunity than most to build up a strong one. 
* * *
Neri Stein is the Assignment Editor for the Advanced Program in Sports Media. Follow her on Twitter @neristein, and watch this short video to hear more about the Advanced Program.