Criticism from editors is your friend: Use it to get better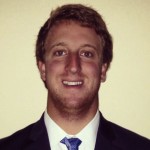 When you're first starting out with Bleacher Report, they throw a lot of information at you and expect you to absorb it rather quickly. It takes time for most writers to adjust to the B/R style. The good thing is you'll be getting plenty of feedback and criticism from all angles.
During the adjustment period, it is important to handle the criticism and use it to get better.
The most important lesson I've learned from the Advanced Program in Sports Media is being able to learn from my mistakes and use the feedback and especially the criticism to my advantage.
Early in the program, I was given an assignment about the Baltimore Ravens that I thought was right up my alley. I didn't realize I was only writing half the article until my editor pointed it out.
I quickly figured out I needed to learn a few things, like how to take my knowledge and make it mean something to the reader, as well as making it forward-looking.
Having the ability to learn from mistakes and limit them going forward is a crucial quality to have at B/R and in sports media. Everyone is going to make mistakes, and people are going to be critical of your work, but being able to respond positively is what gets you noticed.
Since starting the program in August, I've found that being coachable and working through mistakes are essential to succeeding, and one of the most helpful parts of the Sports Media Program has been the advice from my feedback editor, Adam Fromal.
In the early stages, I was given a very detailed report of my work. Each week, my assignment and feedback editors were looking to see if I could make the proper adjustments and build from one week to the next. Making the same mistakes over and over again is frustrating for you and your editor and will only slow down your progress.
It's important to take advantage of the hard work that your editors put in because they are trying to help as much as possible.
Everyone in the program and at Bleacher Report wants to see you succeed. The critiques you receive will eventually help you in the long run.
Learn from your mistakes early, accept all kinds of feedback and work to get better every day.
* * *
Josh Aronson is in the Fall class. Follow him on Twitter @josh_aronson8.
One Thing You Need to Know is a series in which we ask members of the Bleacher Report Advanced Program in Sports Media to write about just that: One thing they've learned that they would pass along to other aspiring writers.