My friends asked, "Why write for free?" Now they envy me my job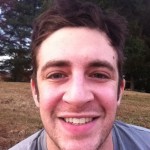 I always knew that I wanted to pursue writing of some kind during my life, but I never thought I could do so as a career. I figured that one day, after saving up enough money, I would escape to the Colorado wilderness, where I could live in Denver Bronco country, let my beard grow and write my first novel.
But I discovered Bleacher Report over Thanksgiving break in 2010, my sophomore year of college, and after a month of being a daily reader, I realized I might be able to call myself a writer sooner than I had thought.
During Christmas break, while recovering from a candied ham hangover, I noticed that B/R was accepting applications for writers. After penning an "audition" slideshow on something related to the current state of the Broncos, I was accepted as a low-level writer and allowed to publish pieces. To say I was excited is an understatement, and while I had no idea at the time, this role would end up shaping my college and professional career.
Perhaps one reason I feel so attached to Bleacher Report is because we have grown together. When I started writing nearly three years ago, B/R was an independent site that few of my friends had heard of and I was a 19-year-old learning how to write a solid headline.
Bleacher Report is now a part of Turner Sports. It's the sports outlet for CNN, and I rarely run into anyone who hasn't at least heard of it. And while I'm not ready to declare myself Writer of the Year, my ability and confidence as a writer are also a long way from where they were three years ago.
I got more and more involved with Bleacher Report. During the summer of 2011, I participated in the B/R Writing Internship, which I cannot speak highly enough of. It's undergone some changes and is now the Advanced Program in Sports Media.
What hasn't changed is that in addition to helping you find your voice as a writer through vigorous and assorted assignments, the program gives aspiring writers the chance to form relationships with Bleacher Report writers and staff members from across the country. As these professional relationships turn to friendships, more opportunities come from them.
For me, one of these opportunities was being hired as a Moderator on the Community team, where I currently work, in addition to being a Denver Broncos Featured Columnist.
I sometimes miss the days when Bleacher Report was just an up-and-coming site and I was just a college sophomore, creating slideshows from the couch in my apartment.
As quickly as life moves, though, the world of sports journalism is moving just as quickly. Anyone who doesn't want to keep up will be left behind, so it's crucial for new writers to ask themselves where they want to be in the future, and more importantly, how they will get there.
Many of my friends questioned me in college when I would spend countless hours writing for an unknown website for no pay; many of those same friends now envy me for my occupation. Whether sports journalism turns out to be my career or a stopover en route to my final destination, I will always know that without it, my foundation as a writer would have been incomplete.
And as we all know, a building without a strong foundation never stands for very long.
* * *
Joe Rapolla Jr. is a Comment Moderator on the Bleacher Report Community team. He's also a Denver Broncos Featured Columnist.