Bleacher Report was a bumpy road, but it took me to a great job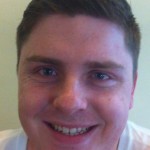 Note: Dan Talintyre recently left Bleacher Report for a job with a professional rugby team in his native Australia. He sent this email to B/R editors last week. It's reprinted here with his permission. 
I started writing for Bleacher Report three and a bit years ago when I was just starting university. I always wanted to be a sportswriter and found it kind of cool that a site like B/R was looking for new writers to write for free and get notoriety.
I live in Australia, where B/R didn't have the "childish" reputation that it kind of did in the U.S. at the time, and I slowly started to learn how to write articles. Looking back, my work was shocking. But editors helped me start to get better and gave me feedback, and my content slowly started to improve. I started to move up the "rankings" that used to be in existence.
After 12 months of writing for free without so much as a whisper of praise, I got fed up with B/R and wanted to move on.
But I couldn't. I loved the site and what it could do and even through I wasn't American and didn't have the slightest clue about half the words that people there were using, I kept at it. I got into the Advanced Program in Sports Media and succeeded in it. I became a Featured Columnist. I chalked up close to 5 million page views before I was approached about a paid gig, and even then it was only for a little bit of money. But I knew that I had earned it through hard work, and that made it all the better.
I then got into the Breaking News Team and worked tirelessly there. I'm not the best writer, but I worked hard.
But I was asked to stop writing with that team because of mistakes I was making and while I was angry at first, the editors were right. I was getting sloppy and rushing things. I was trying too hard to make speed my greatest strength rather than making my strong journalism qualities what stood out.
Even then, after I'm sure I was close to never being asked to write for B/R again, I kept going. And now I'm leaving to something else, and I know that the incredible full-time job I'm about to move to, with one of the top NRL clubs in Australia, is only possible because of my time at Bleacher Report—partly for my writing achievements (having been in the top 10 in articles written and the top 25 in page views not that long ago), but also because of what I learned.
I think too many young writers come to B/R expecting greatness, and they get disappointed. I know I was. But that doesn't mean that you give up or you stop working. It doesn't mean that you stop writing.
B/R is no different than anywhere else: to get that dream job, you've got to work hard. I don't know how hard other writers work, but I've put in over 60 hours almost every week in the last 24 months. The time difference between Australia and the U.S. makes it hard for me to watch games, but I drag myself up every night and morning and write about them because I love this company and I love where it's going.
Young writers need to know that they need not give up when it gets hard.
I've been flagged close to 50 times and that's cost me a lot. It's hurt me and frustrated me, but I have nobody to blame but myself, and understanding that was what made me a much better writer and person today.
Young writers need to know that Bleacher Report is an exciting platform that very few other companies in the world can rival, and they should want to be on board. They need to know that there is always the chance to move forward in your career, but nothing—and I mean nothing—comes easy.
This is a hard business, and you've got to work hard.
I did and I'm proud of it. I'm also proud of the person and writer I became through my journey (and boy, has it been a journey) with B/R. As crazy as it is and as much as I've gotten down about my mistakes, I wouldn't change a moment.
* * *
Dan Talintyre is the social media coordinator for the Wests Tigers of Australia's National Rugby League.