Social media: Use it in your stories, not just to promote them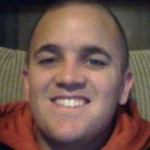 There is a lot to learn at Bleacher Report. Getting to know it all is time consuming, but it's worth it.
The most valuable takeaway I've received so far as a Texas Rangers Featured Columnist and as part of the Advanced Program in Sports Media is learning to keep up with the changes in social media and translating them into my writing.
I'm a journalism major at Arizona State, but there are only two classes where I have been able to utilize Twitter, Facebook, etc. in my work.
I initially learned the ins-and-outs of the social media world at school, but my work was supposed to end up in print and not online, so I wasn't able to use media in my writing or to spread the word about my articles.
Upon joining B/R, I made sure to promote my articles through my social media accounts, but it didn't have the immediate impact I was hoping for.
It didn't draw much of an audience. The main reason for that: I still wasn't using social media in my writing. My articles mostly consisted of arguments and numbers to support them. I wasn't utilizing the various media add-ons that were available with just a click of the mouse.
Upon joining the Advanced Program, my writing coach told me my pieces were missing something. They had the facts and supporting arguments. But everything was in text.
I was telling my readers the facts instead of showing them.
Once I began including more tweets in my articles, I saw an increase in reads. I soon branched out to YouTube videos for my third-party analysis, and it's helped me stand out even more.
You can use social media for more than promoting your name and sharing your portfolio. In your article, it adds an extra element and makes others want to share what you write with their friends and followers.
* * *
Trey Warren is a Texas Rangers Featured Columnist and is in the Winter class. Follow him on Twitter @treydwarren.
One Thing You Need to Know is a series in which we ask members of the Bleacher Report Advanced Program in Sports Media to write about just that: One thing they've learned that they would pass along to other aspiring writers.