The best way to handle comment threads on your articles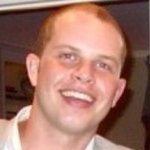 Bleacher Report has taught me a tremendous amount about writing concisely, attracting readers and creating content that inspires further discussion. But the most valuable skill I've learned as a member of the Advanced Program in Sports Media involves what happens after my writing is complete.
How do I best engage my readers once they start commenting on my articles?
That was a question I began asking myself early on. I had no previous experience interacting with readers, so my initial plan was to respond to as many comments as I could and do so punctually. That meant the second I got a notification telling me someone had commented on my article, I went right in and replied to them with my own insight.
I quickly realized this wasn't the best route. Almost every time I replied to a comment, the thread died. It was as if readers felt like it was pointless to chime in if the original writer of the article was going to get involved.
In many cases, I was responding to comments with the same information I included in my article. I was repeating myself. Why would my readers want to read the same argument twice?
It's just as important to pick and choose which comments you reply to and which threads you let run their course as it is deciding what you'll say in your response. Our work is intended to further discussion among readers. We're not in that category ourselves.
When someone's comment is a direct question to me, then I absolutely respond, and I try do so punctually since that increases the likelihood the commenter will reply. But I've learned to leave the majority of comments that are just disagreeing with me alone.
The type of comment I steer clear from is one that suggests an alternative answer to the one I provided without directly addressing my arguments.
For instance, I wrote a piece predicting an exciting season for the Baltimore Orioles. One commenter disagreed and said the Orioles are set to have a dismal season. I chose not to respond because I had already given my point of view in the article.
The result was a fairly long thread with people choosing sides in the debate. It wasn't a thread I would've been able to add much to.
Sometimes, you have to trust your readers to engage in meaningful conversation without you.
* * *
Kendall Baker is in the Winter class. Follow him on Twitter @kbaker0506.
One Thing You Need to Know is a series in which we ask members of the Bleacher Report Advanced Program in Sports Media to write about just that: One thing they've learned that they would pass along to other aspiring writers.