Best method for a new type of assignment: Dive right in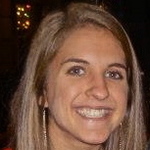 I have had many ups and down in the past 12 weeks as part of Bleacher Report's Advanced Program in Sports Media. Thankfully, far more ups than downs, but fun parts and hard parts nonetheless.
The hardest assignment I've been given was live blogging a college basketball game. Basketball isn't my favorite sport to watch and it worried me to think about people reading my work as the game went along.
This was early in my tenure with B/R. I didn't have as much confidence as a writer as I do now, and I wasn't sure I should be taking on a sport if I weren't a guru in it.
But I decided to push through the article by just jumping in. I figured that was the best way to get used to the new style.
I started with the basics, just providing my commentary on the game, but I wasn't using much media early on, and I was fairly slow updating my commentary. It became easier as the game progressed, and I got more comfortable over time.
My next live blogs were more enjoyable. I made a more conscious effort to add more tweets and media into my updates, and I was quicker and more comfortable adding commentary throughout the game.
It was certainly a learning experience to dive right in and learn primarily by doing, rather than researching a lot before.
I've taken that experience and applied it to the remainder of my work for Bleacher Report. I have confidence moving forward that I can write about sports when I'm not an expert in the field, and that confidence, along with research, goes a long way in all types of articles.
The lessons I learned throughout the entire Sports Media Program have helped my writing in other types of journalism as well, specifically public affairs. I gained more experience gathering quotes from various sources and evidence to support each detail of every argument.
Bleacher Report has helped me gain confidence as a writer and has helped me realize I have an interest in sports history. My biggest takeaway from the Sports Media Program is to dive into difficult situations and come out with a new experience.
* * *
Lacey Davis is in the Winter Program. 
My Hardest Assignment is a series in which we ask students in the Advanced Program in Sports Media to write about the hardest assignment or toughest challenge they've taken on as a writer.